Scouts, execs set to embark to conference tourneys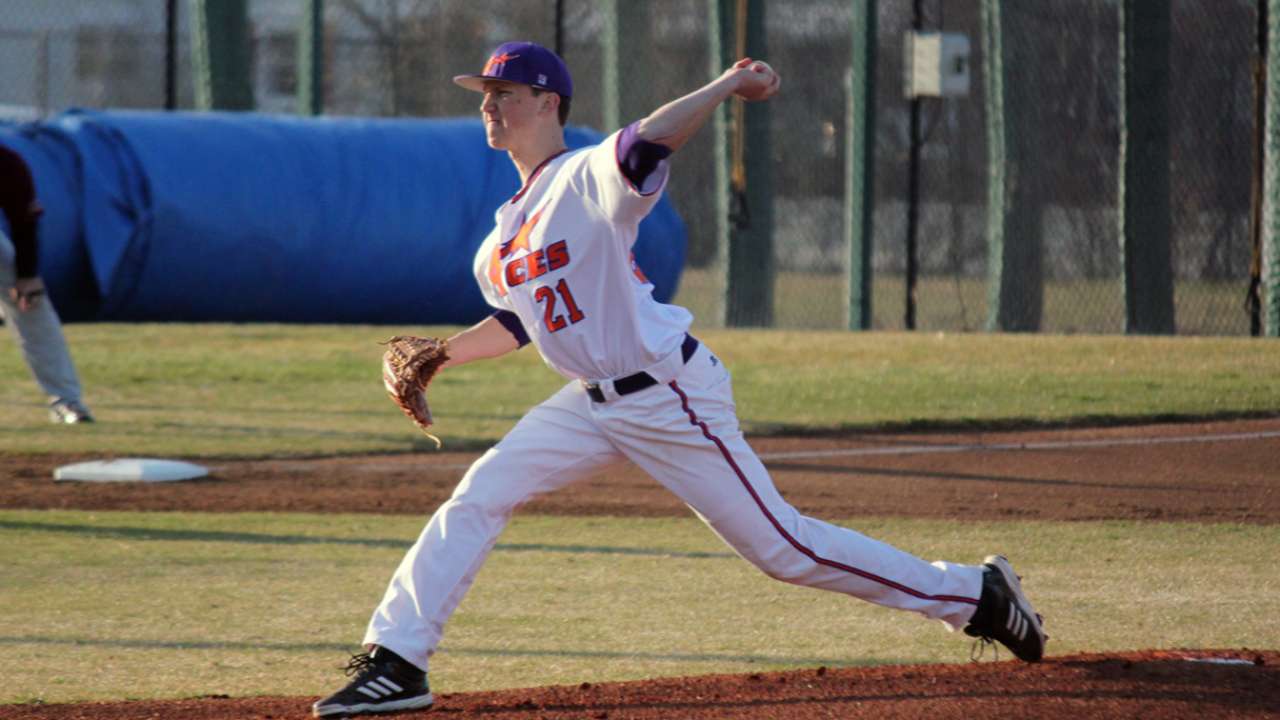 On the college baseball calendar, Memorial Day weekend means conference tournaments. While the tournaments are plenty important to the college teams trying to make the NCAA Tournament, they are also a key time for scouts.
The season will end this weekend for the teams that don't make the NCAA Tournament. So this weekend provides one final opportunity to see most players in game action. It is also close enough to the Draft that general managers and other high-ranking decision makers will be out looking at potential first-round picks.
"It can make for a long weekend, seeing all those games, but it gives you a chance to see several players at once," one scout said.
With so many important decision makers in attendance, conference tournaments can provide an opportunity for some lower-rated prospects to move up. Players such as Miami left-hander Chris Diaz, named the ACC Pitcher of the Year on Monday, and West Virginia right-hander Harrison Musgrave, the 2013 Big 12 Pitcher of the Year, get another chance to prove they are more than just college performers.
While the brass will be hitting the usual hot spots of Hoover, Ala., for the SEC Tournament, Oklahoma City for the Big 12 Tournament and Greensboro, N.C., for the ACC Tournament, several executives are likely to show up in some less-traveled places, including the America East Tournament in Lowell, Mass., to see Hartford left-hander Sean Newcomb, as well as the Atlantic Sun Tournament in Fort Myers, Fla., for Kennesaw State catcher Max Pentecost. Newcomb and Pentecost are ranked No. 14 and No. 24, respectively, on MLBPipeline.com's Top 100 Draft Prospects list.
The Missouri Valley Conference Tournament, held this year in Terre Haute, Ind., drew a crowd Tuesday thanks to Evansville left-hander Kyle Freeland (No. 9 on the Top 100) and Wichita State first baseman Connor Gillaspie (No. 23). Both were in action on the first day of the event and are expected to be selected in the first round.
Playing in the first game of the tournament, Gillaspie went 0-for-4 with a walk. Freeland started the next game of the day. He threw five innings against Southern Illinois and allowed four runs on five hits. Freeland struck out six batters and walked three. After starting last Thursday, he was limited to 85 pitches.
Despite the individual feats of Freeland and Gillaspie, Evansville and Wichita State likely will need to win the conference tournament to extend their seasons. Both teams lost their opening game of the tournament Tuesday, dropping them into the losers' bracket and making their path to the NCAA Tournament even more arduous.
Teddy Cahill is a reporter for MLB.com. Follow him on Twitter at @tedcahill. This story was not subject to the approval of Major League Baseball or its clubs.