Herrmann gives Twins extra bat on the bench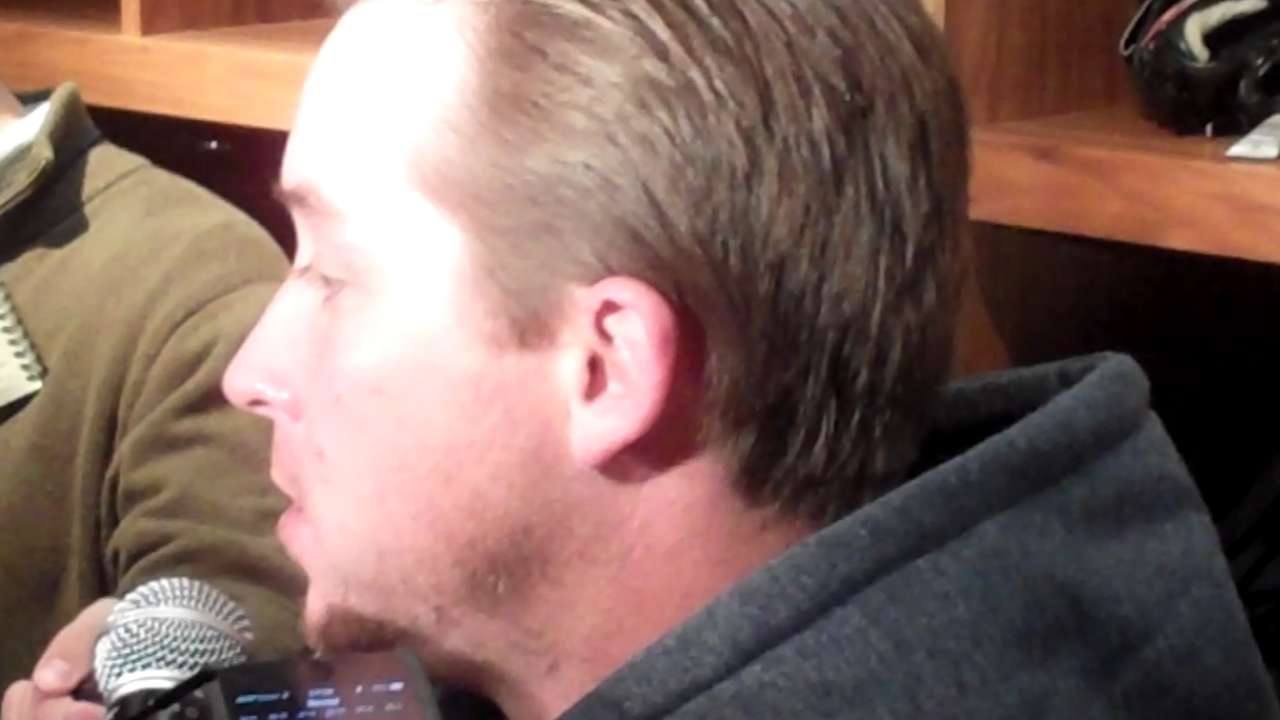 SAN DIEGO -- Chris Herrmann officially joined the Twins at Petco Park on Tuesday after being recalled from Triple-A Rochester after Sunday's game against the Mariners.
The catcher/outfielder was called up to give the Twins an extra bat on the bench, as manager Ron Gardenhire wanted to trim his staff to 12 pitchers for their five-game Interleague trip through San Diego and San Francisco. The Twins optioned reliever Michael Tonkin to Rochester on Sunday to make room for Herrmann on the roster.
Gardenhire likes the flexibility Herrmann gives him off the bench, and it also allows him the chance to use backup catcher Josmil Pinto as a pinch-hitter.
"Bringing him up as a guy who can catch a little bit allows me to use Pinto in a pinch-hitting role or even Herrmann," Gardenhire said. "It gives me another catcher on the bench to protect us. And we all know about the double switches we have here and hitting for the pitcher."
Herrmann was swinging the bat well since being optioned to Rochester on May 8. He hit just .128 in 15 games with the Twins but batted .400 (14-for-35) with a homer, three doubles and a triple in nine games with the Red Wings since getting sent down.
"I just felt relaxed," Herrmann said. "It was nice to get some consistent playing time and I took advantage of that. I went into every at-bat looking to be aggressive, and I was able to drive in some runs and hit some extra-base hits. So it felt good, and I'm glad to be back up here."
Rhett Bollinger is a reporter for MLB.com. Read his blog, Bollinger Beat, and follow him on Twitter @RhettBollinger. This story was not subject to the approval of Major League Baseball or its clubs.