Cashner encouraged by test results on elbow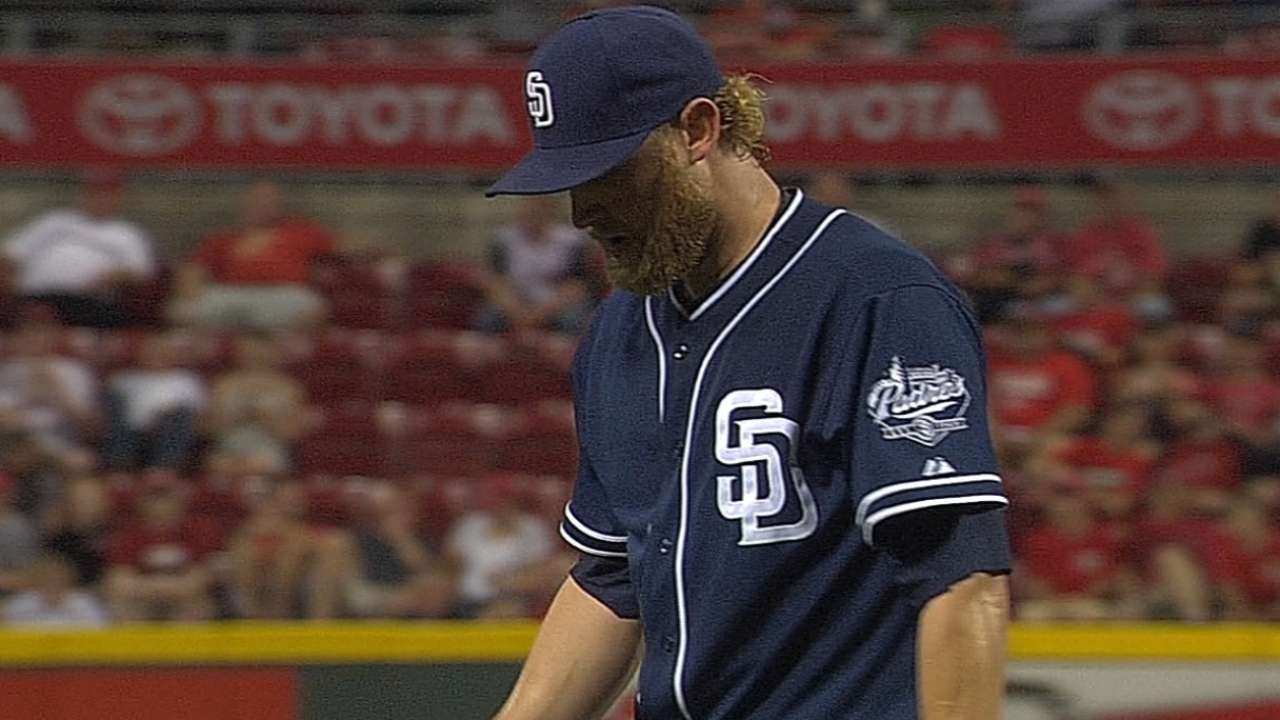 SAN DIEGO -- Sighs of relief were evident around Petco Park on Tuesday, even with Padres ace Andrew Cashner not listed among the club's probable starters for the next few days.
"Really, I don't think this is anything serious at all," Cashner said a day after the club announced that an MRI revealed inflammation and that "rest and rehabilitation" was prescribed.
Though the Padres do not know when Cashner will rejoin the rotation, a team that has suffered through seven Tommy John surgeries over the past two seasons is thrilled that Cashner apparently is not a candidate for No. 8.
"I think we all feel pretty good about it," manager Bud Black said of the test results.
According to Black, the test results showed "some action in the joint" and some edema, or swelling caused by excess fluid trapped in the body tissue.
Black said the MRI showed some bleeding, "which all pitchers have when they throw a baseball."
The root of the issue seems to be Cashner's slider, which he did not throw at all two starts ago against Kansas City because his elbow wasn't feeling right and he felt the pitch was stressing it.
"It may be," the cause of the injury, Black said. "The way he wraps the slider can put [stress] on the flexor muscle in the forearm.
"He wraps that slider a little quicker than you'd like to see."
"Once I get healed, I don't think it will be an issue," Cashner said.
The right-hander said he had some elbow inflammation during his freshman year of college and that it felt similar to that.
Black indicated that Cashner likely will not pick up a baseball until Saturday or Sunday at the earliest. Though nobody knows when will start next, Cashner figures that after he takes this week off and the anti-inflammatory medicine kicks in, he should know more.
"You treat the symptoms," Black said. "A lot of times, scans don't tell the whole picture. Just like looking in the mirror sometimes doesn't tell the whole truth."
Meanwhile, rookie Donn Roach is expected to start Saturday in Cashner's place. After that, with an off day May 29, the Padres can get by with a four-man rotation and will not need a fifth starter until June 3.
Scott Miller is a contributor to MLB.com. This story was not subject to the approval of Major League Baseball or its clubs.