Porter discusses running mistake with Fowler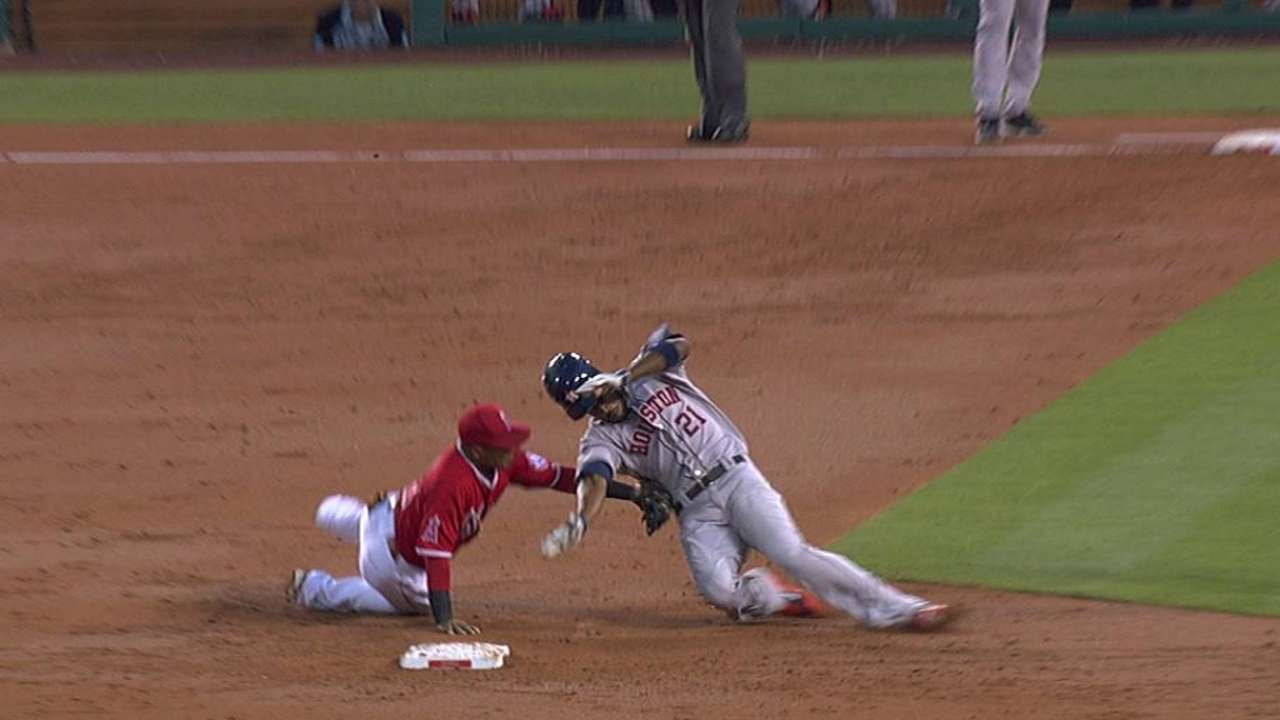 ANAHEIM -- In the second inning on Monday night, center fielder Dexter Fowler was thrown out at second -- the third out -- trying to stretch his hit to right-center into a double.
Fowler drove in Jose Altuve on the 3-2 pitch, but George Springer would have also scored had Fowler stopped at first base or taken a big turn and read the play.
"Dexter and I talked about it," manager Bo Porter said on Tuesday. "It was more of a mental mistake that became a physical mistake. When it's 3-2 with two outs, the runners are not at first and second anymore.
"I think he was just committed to trying to get a double instead of seeing how the play developed."
Earl Bloom is a contributor to MLB.com. This story was not subject to the approval of Major League Baseball or its clubs.