V-Mart showing power, disciplined swing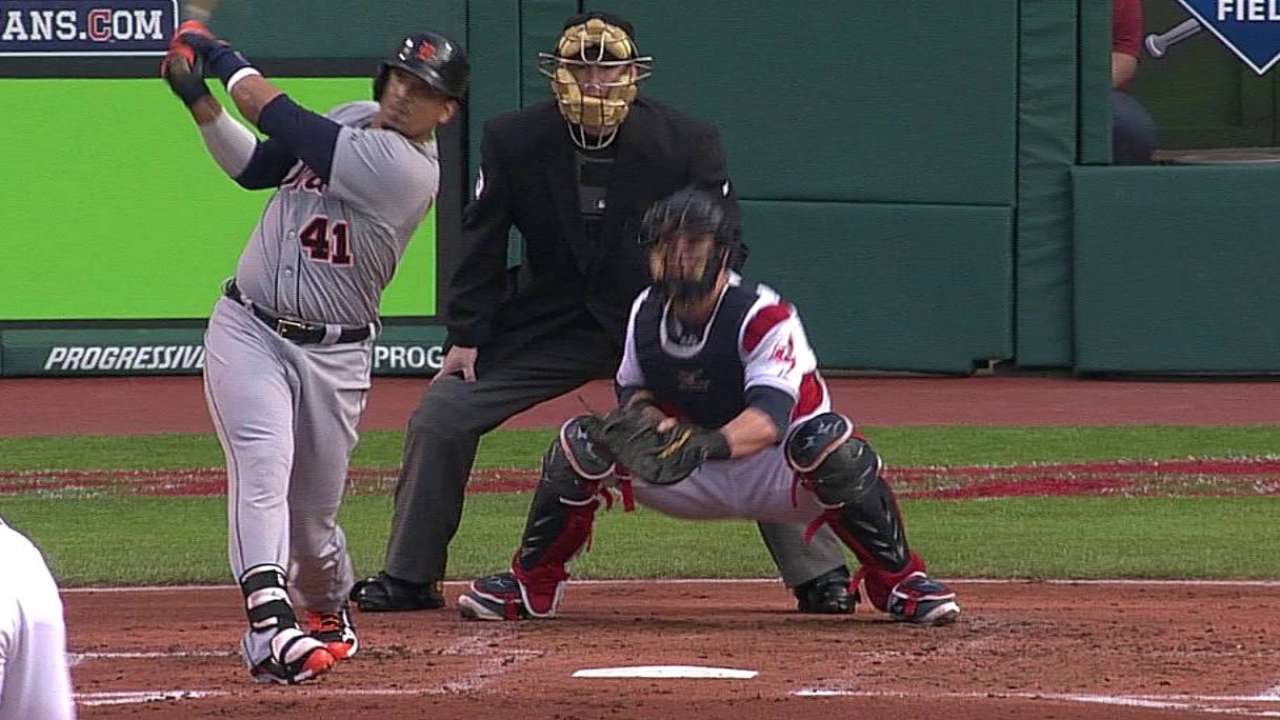 CLEVELAND -- Victor Martinez headed into Tuesday's game against the Indians with more home runs (11) than strikeouts (nine), putting himself on pace to become just the second 30-homer hitter in the last 50 years to post more homers than strikeouts. But there are ratios to show why.
Surprisingly, it's not only about refusing to chase pitches out of the strike zone. It's about staying alive on the pitches he does chase.
According to Fangraphs, Martinez has actually swung at pitches outside the strike zone at a higher rate this year than last, up from 32.7 percent to 33.4 percent. When he does, however, he makes contact at an alarmingly high rate, connecting on 88.2 percent of the pitches. That's the highest rate of any season in his career.
Only Oakland's Alberto Callaspo (89.8 percent) has made contact on a higher percent of swings at pitches outside the zone. Only Twins catcher Kurt Suzuki (93.9 percent) and Martinez's teammate, Ian Kinsler (92.9 percent), entered Tuesday having made contact on a higher percentage of swings overall than Martinez (92.3 percent).
Jason Beck is a reporter for MLB.com. This story was not subject to the approval of Major League Baseball or its clubs.