Uribe's injury could provide the room for Ryu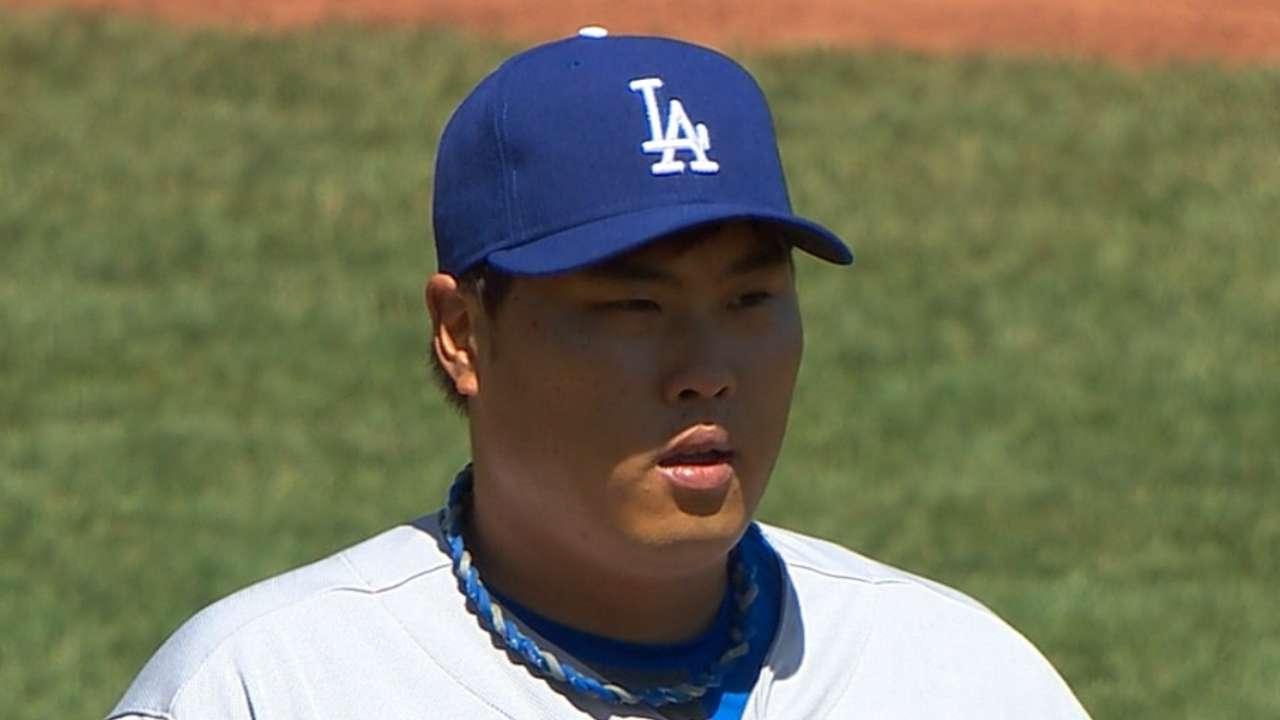 NEW YORK -- The tough roster decision the Dodgers faced for Wednesday might have been made for them Tuesday night when Juan Uribe re-injured his right hamstring.
The club was committed to activating Hyun-Jin Ryu off the 15-day disabled list to start Wednesday night's game against the Mets, but there appeared to be no obvious choice to take off the roster to make room for Ryu.
"We're still talking about it," manager Don Mattingly said before the game.
General manager Ned Colletti wouldn't address the subject after the game.
Placing Uribe on the disabled list would provide room for Ryu. It would mean the Dodgers would carry 13 pitchers and be short one position player, at least initially.
It would also leave third base -- barring a trade -- to be shared by Justin Turner and Chone Figgins, both non-roster invitees this spring who made the team for bench roles, but never with the intent that they would start for an extended stretch. Turner is hitting .230 and Figgins .211.
Ryu has been sidelined since April 28, and his place in the rotation had been taken by swingman Paul Maholm, who will go to the bullpen as a long reliever.
Most of the current relievers -- Brian Wilson, Chris Perez, J.P. Howell, Jamey Wright and Maholm -- have guaranteed contracts and cannot be optioned to the Minor Leagues. Closer Kenley Jansen and Chris Withrow can be optioned, but that's unlikely considering their late-inning roles.
Asked before the game if contracts go into the decision, Mattingly said: "That's an interesting question. Obviously, there is something to be said for that. It ends up being a discussion with the people above you and it usually ends up turning to depth and it being a long season and things like that. It is out of your control in a sense. You try to do what's right for the club, you express your opinion and move forward."
Ken Gurnick is a reporter for MLB.com. This story was not subject to the approval of Major League Baseball or its clubs.