Petricka emerges from tight spot with first save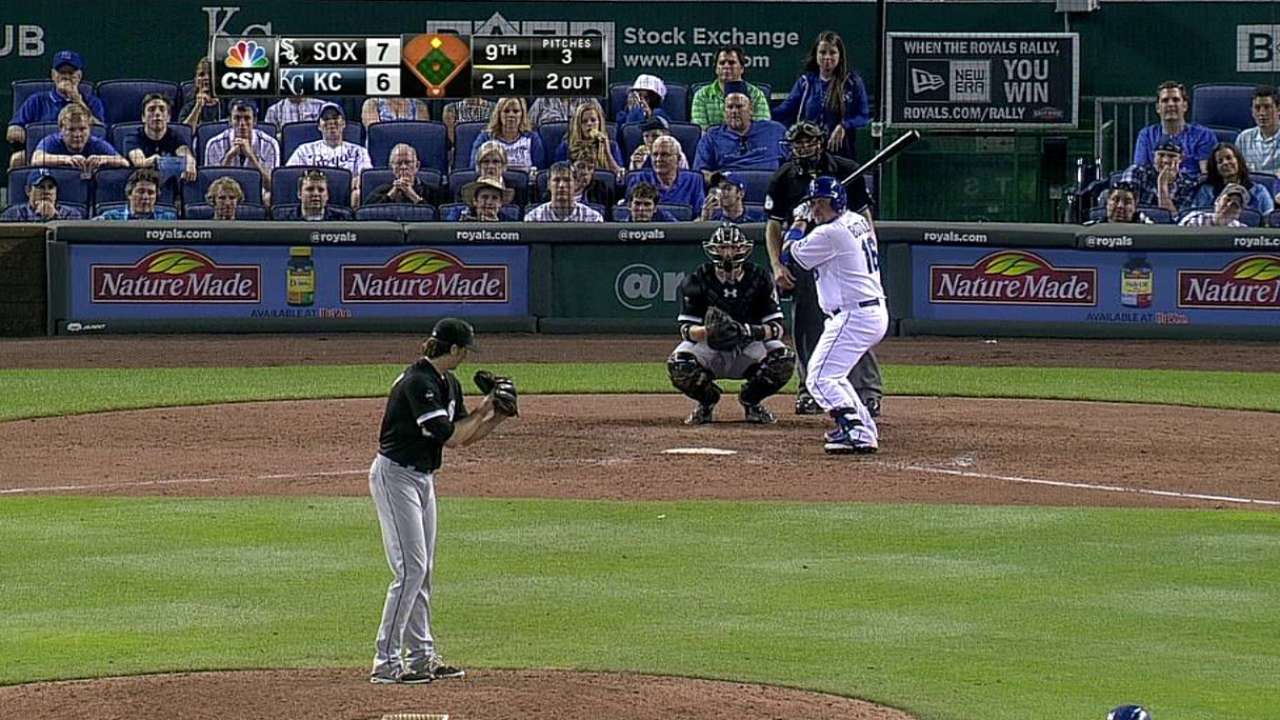 KANSAS CITY-- Jake Petricka was not eased into his first career save opportunity. No bases-empty start to the inning, no three-run cushion.
Instead, White Sox manager Robin Ventura called on Petricka in the bottom of the ninth of Chicago's 7-6 win over the Royals on Monday, with the White Sox leading by a run with one out, two men on base and Kansas City's cleanup hitter, Billy Butler, at the plate.
"I got thrown into a tough situation and I just treated it as the seventh or the eighth inning because runners were already on and we just had to get outs," Petricka said.
On the second pitch of the at-bat, Petricka lifted his left leg to start his windup, but spun toward second base, where pinch-runner Jarrod Dyson had veered too far off the bag. Third baseman Marcus Semien tagged Dyson out for the second out.
"In the game, [catcher Tyler] Flowers said, 'If I give you a certain sign, just be ready to do the spin move.' He gave me the sign, so I just knew beforehand that pitch wasn't coming home at all, so I just did my best to sell it to the runner like I was going home," Petricka said.
Ventura opted for Petricka in the tight spot because of his tendency to induce ground balls.
Petricka's 65.2 percent ground-ball rate ranks sixth in the Majors among pitchers with at least 20 innings.
Through 44 games, Butler's ground ball rate sits at a career-high 57.2 percent.
Petricka fell behind, 2-0, before working his way back and getting a ground out to second.
"The first two pitches, I tried to be too fine, and I kind of realized that and I thought, 'It's time to go after him and make him hit it,'" Petricka said.
Jackson Alexander is an associate reporter for MLB.com. This story was not subject to the approval of Major League Baseball or its clubs.