Hanigan, Rays trying to 'stay smart' with hamstring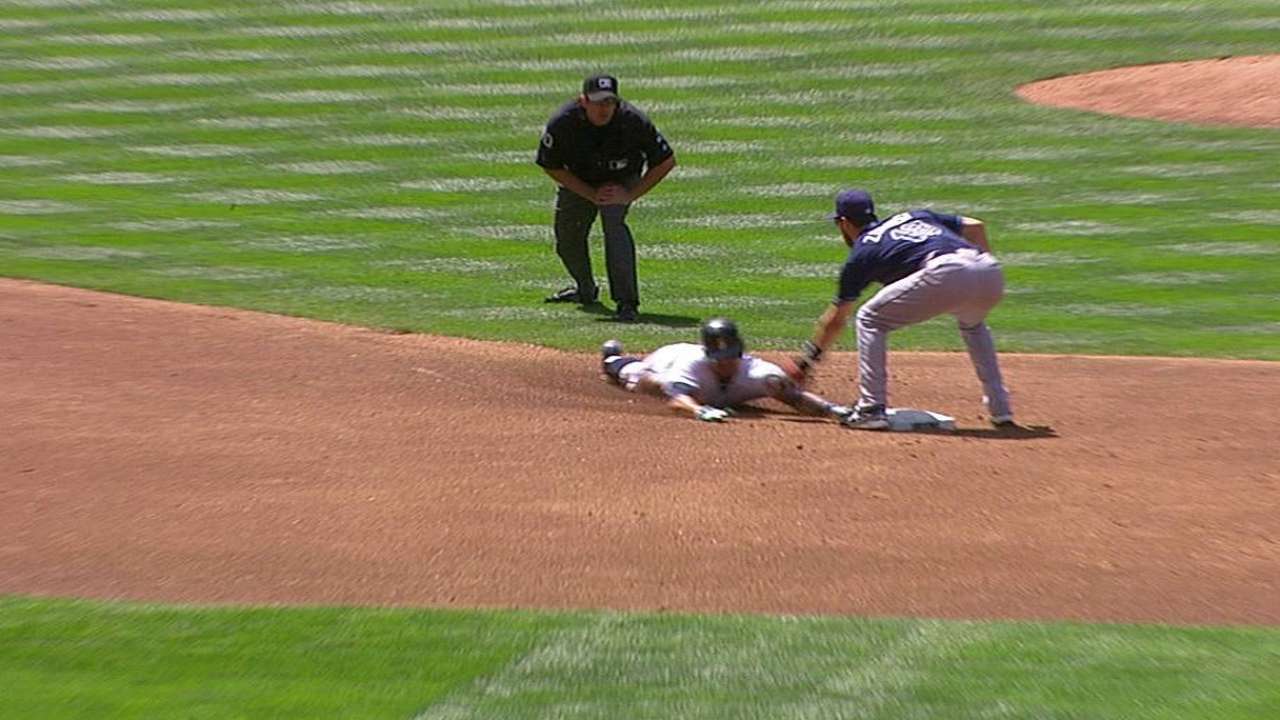 ST. PETERSBURG -- Ryan Hanigan is pleased his right hamstring problem isn't worse.
The Rays catcher left Friday night's game prior to the bottom of the eighth inning due to the problem that occurred when he ran to first on a groundout to end the seventh. He did not start Tuesday night after missing the Rays' Saturday and Sunday games in Anaheim. Hanigan believes the tactic the Rays took was the right one.
"I think that was smart just giving me another day off," Hanigan said. "It was kind of a tough road trip. ... think I got a little dehydrated, maybe."
Hanigan went through baseball drills on the field prior to batting practice Tuesday and noted, "I feel pretty good," adding that his condition was a "big relief."
"At first I couldn't tell," Hanigan said. "It got pretty tight when I got back out there to catch [in Friday night's game]. It was hot out there in Anaheim, so I think that was a little combination of that. I wasn't sure how bad it was."
Hanigan continued to receive treatment and even showed up at Tropicana Field on Monday, an off-day, to work on the problem.
"I'm just glad it's not pulled and really just barking at me," Hanigan said. "So it's definitely manageable. I'll have to stay on my treatment. Stay smart about it. But all the baseball activities I did today, it didn't bother me. So as long as I stay smart about it, I think I'll be fine."
Bill Chastain is a reporter for MLB.com. This story was not subject to the approval of Major League Baseball or its clubs.