Mets expect Lagares to return Wednesday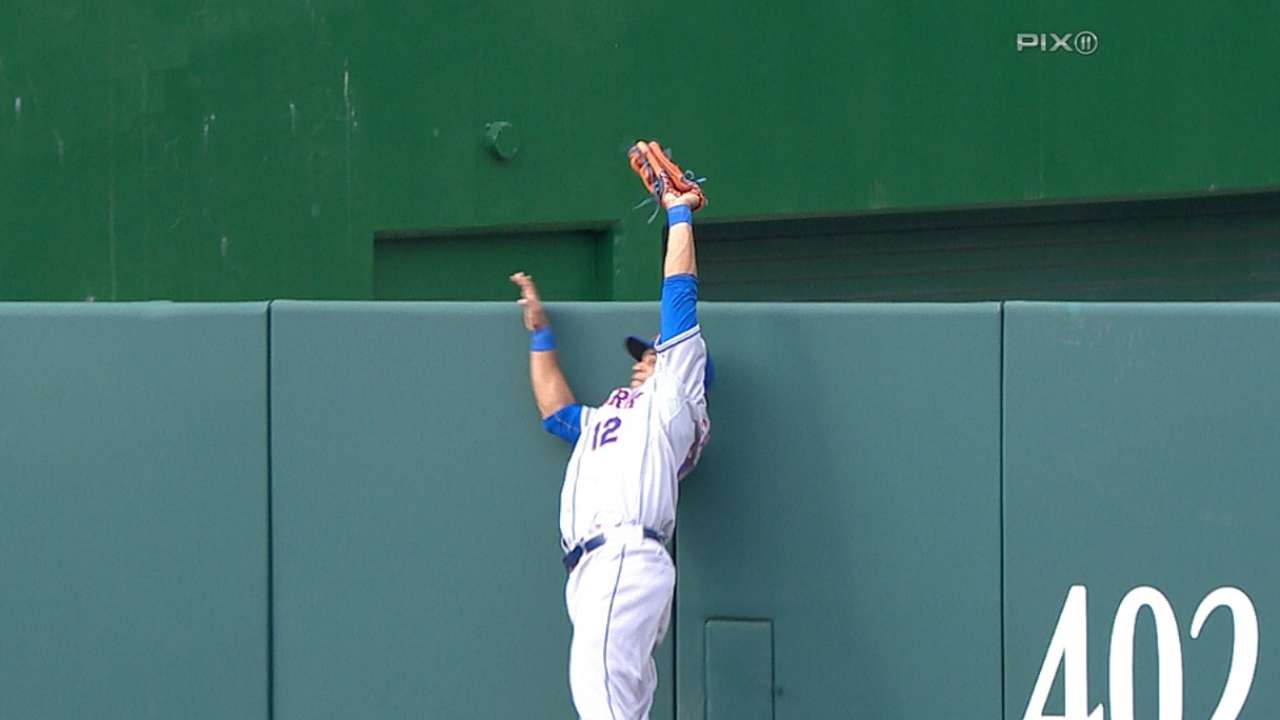 NEW YORK -- Center fielder Juan Lagares traveled to the Dominican Republic on the Mets' off-day to address a family issue, and he did not return in time for Tuesday's game. Expecting Lagares back Wednesday, the Mets opted not to place him on Major League Baseball's bereavement list.
That meant that Lagares sat out for the fifth time in eight games, though this one was not manager Terry Collins' doing.
Collins did play Wilmer Flores over Ruben Tejada at shortstop Tuesday, and general manager Sandy Alderson intimated that both Flores and Lagares may receive more consistent playing time going forward. Both players largely sat on the bench last week -- in Flores' case, after the Mets promoted him from Triple-A Las Vegas specifically to serve as their starting shortstop.
"What we have to do is make sure we have the long term in mind," Alderson said. "With respect to shortstop, with respect to center field, with respect to the bullpen, with respect to the starting rotation -- I don't mean to suggest that the long term is the next five years. But we have to make sure that we give some of our young players a chance to realize [their potential]."
Collins took a more measured approach.
"We're not at any time going to say, 'This is the answer,' or 'This is the guy,'" Collins said. "I'm certainly very, very aware with young players -- that's my entire background -- how to make sure they get enough playing time to stay sharp, and still improve at the same time."
Anthony DiComo is a reporter for MLB.com. Follow him on Twitter @AnthonyDicomo. This story was not subject to the approval of Major League Baseball or its clubs.