Gee to skip at least one more turn through rotation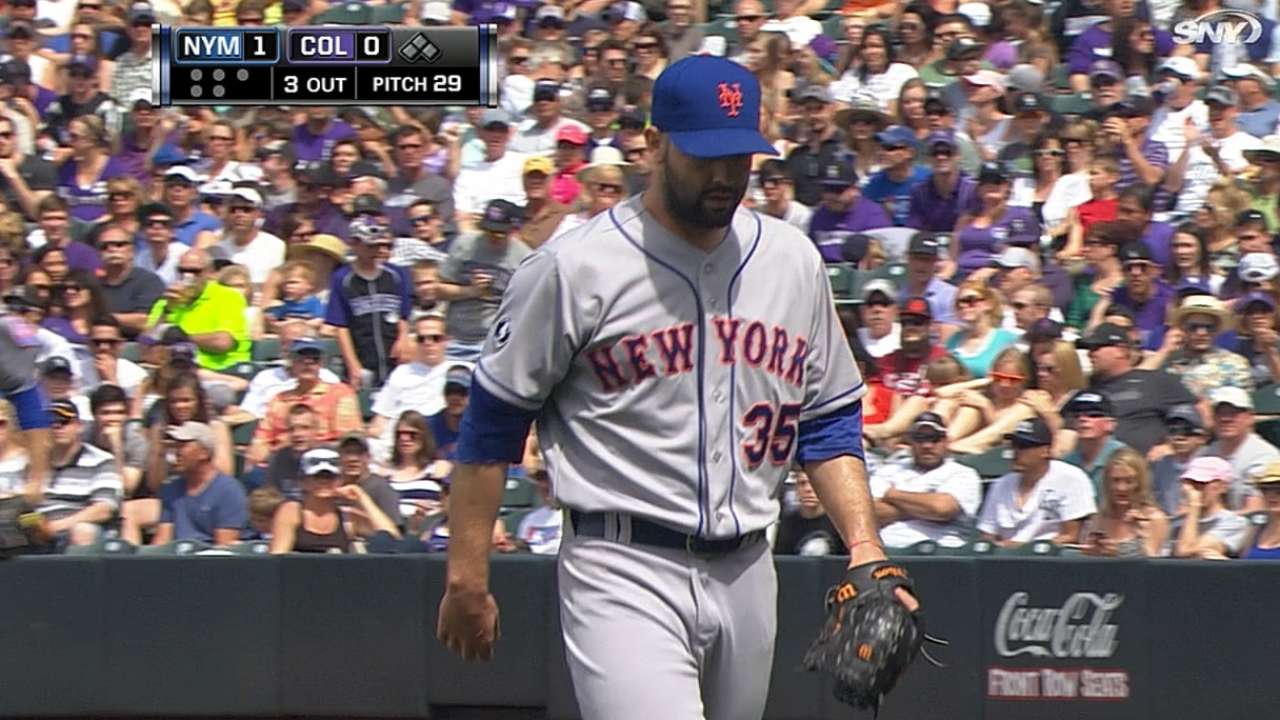 NEW YORK -- The Mets don't have to choose between Rafael Montero and Jacob deGrom just yet.
Dillon Gee plans to skip at least one more turn through the rotation as he works his way back from a strained lat muscle, meaning he will not pitch Monday against the Pirates. Gee's extended absence means Montero and deGrom will receive three starts apiece before the Mets must choose between them.
Gee, who has been resting in New York and receiving anti-inflammatory medication, plans to throw off flat ground for the first time Tuesday. If all feels well, he will throw a bullpen session later this week and advance to a Minor League rehab start from there. That would put him in line to return two weekends from now.
"This whole thing was about not making it into something bigger than it's going to be," Gee said. "I'd rather make sure that it's OK by pitching in competition, trying to get guys out. When we respond to that, we'll move back into games."
Anthony DiComo is a reporter for MLB.com. Follow him on Twitter @AnthonyDicomo. This story was not subject to the approval of Major League Baseball or its clubs.