Drew returns to Red Sox with one-year deal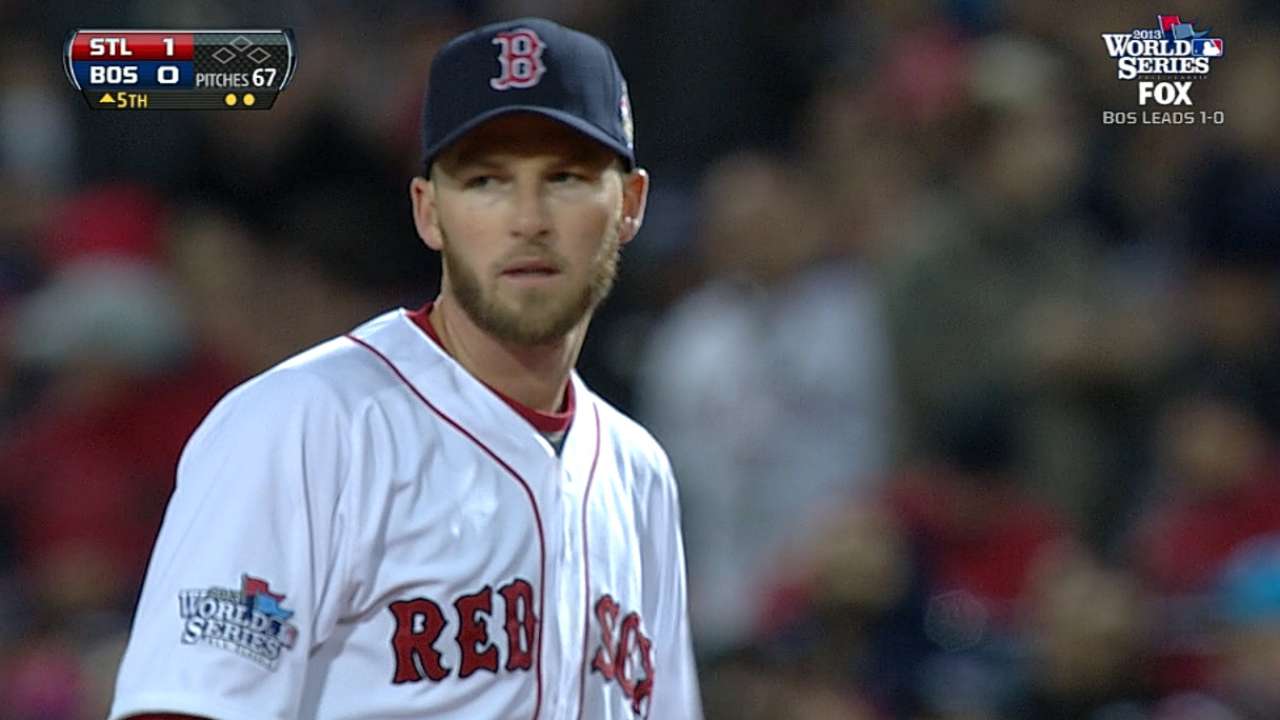 NEW YORK -- The Mets' flirtation -- if it can even be called that -- with Stephen Drew officially came to an end on Tuesday, when the free-agent shortstop agreed to terms on a prorated one-year deal with the Red Sox. Mets general manager Sandy Alderson spoke with Drew's agent, Scott Boras, at points this winter, but ceased even his cursory pursuit once the season began.
"I don't think I ever said we didn't have interest in Drew," Alderson said. "Under all the circumstances, [we] decided not to pursue it."
Though the Mets can still upgrade via trade, it is overwhelmingly likely that they will play out this season with Ruben Tejada and Wilmer Flores at short.
"The only thing I really know about Stephen Drew is his name," manager Terry Collins said. "I haven't seen him play very much. But what you're looking at is a veteran guy who, everybody says he's one of those guys who can do damage in your lineup, being left-handed. The Red Sox, no one knew him better than they did, so I'm sure they made the decision that was best for them. We're sitting here right now trying to make sure that we keep our guys as sharp as we can so we get the most out of them."
Anthony DiComo is a reporter for MLB.com. Follow him on Twitter @AnthonyDicomo. This story was not subject to the approval of Major League Baseball or its clubs.