Red Sox don't expect Drew to be savior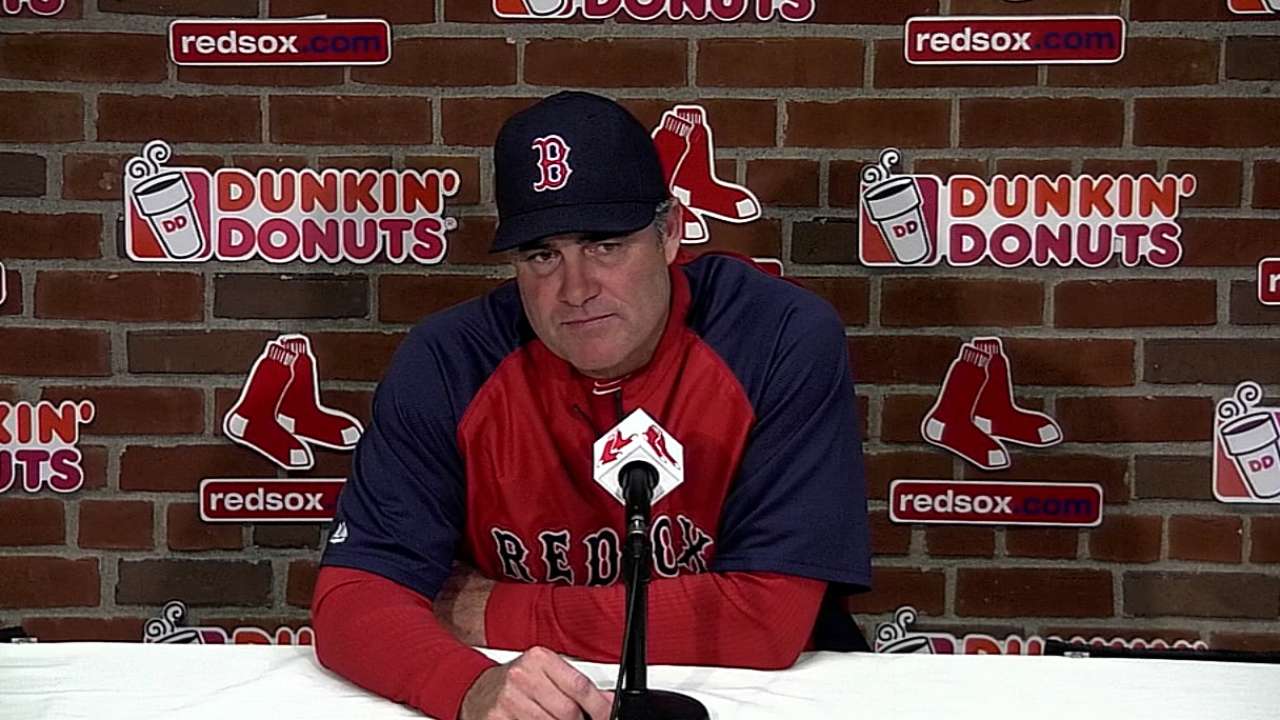 BOSTON -- Though Stephen Drew will bring stability to the infield when he returns, the Red Sox know that they can't expect him to be a cure-all for a team that went 20-23 entering Tuesday's action.
"Any time you sign a god player, it's a positive thing -- a guy who's been here before, a guy who was part of that championship team," said right fielder Shane Victorino. "It's very important, but is he going to be the answer? I won't sit here and say that's the reason why we're going to be that much better.
"It's hard to sit here and go, 'OK, because we signed Stephen Drew, that's the answer.' You don't want to put that pressure on him. You just hope he fits in which he did last year and you take it as a positive that he's part of this team again."
David Ortiz agreed whole-heartedly with Victorino. The Red Sox need to improve in a lot of areas -- not just shortstop.
"We've been playing horrible. We went to Minnesota and the series didn't end well and you saw what happened here in the series against Detroit," said Ortiz. "We keep playing like that, we'll be out of the contest by the end of July. We've got to get things better and start playing better. I think the addition of Stephen is going to help us out somehow, someway."
And how will Drew help?
"He's a very consistent player," said Ortiz. "He knows his role is consistency and how to continue to do things over and over and over which is one of the toughest things to do at this level. He did a good job last year in the World Series."
Ian Browne is a reporter for MLB.com. Read his blog, Brownie Points, and follow him on Twitter @IanMBrowne. This story was not subject to the approval of Major League Baseball or its clubs.