Kipnis could return Monday in Chicago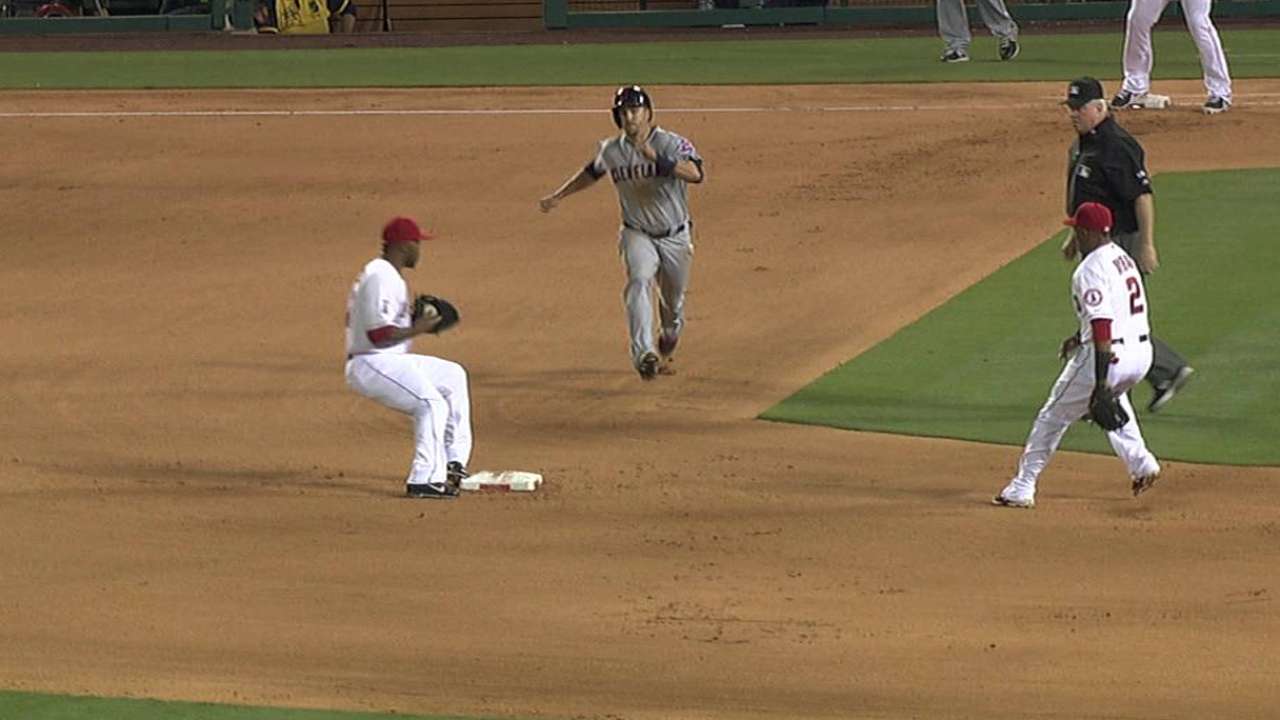 CLEVELAND -- It is no secret that Indians All-Star second baseman Jason Kipnis enjoys playing in his hometown of Chicago. With that in mind, it also makes sense that Kipnis is targeting Cleveland's upcoming trip to the Windy City for his return from the disabled list.
"Depending on how he feels," Indians manager Terry Francona said, "I think that's realistic."
Kipnis -- currently on the 15-day disabled list with a right oblique injury -- is tentatively scheduled to begin a Minor League rehab assignment with Triple-A Columbus on Friday. The current plan calls for Kipnis to play again with Columbus on Saturday before resting Sunday. He could then potentially be activated on Monday, when Cleveland opens a three-game road series against the White Sox.
Francona reiterated that the plan can change if Kipnis feels he needs more rehab games.
"Whatever he needs," Francona said. "We've talked to him pretty much at length. I think everybody is on the same page. We just want to make sure he feels ready to play here. And he doesn't have to play every day when he comes back."
In 27 games prior to the injury, Kipnis hit .234 with three home runs, four stolen bases, six doubles, 12 runs, 12 RBIs and 17 walks for the Indians. The second baseman injured his right side during a fourth-inning swing against the Angels on April 29 in Anaheim.
To this point, Kipnis has faced no setbacks in his recovery.
"Everything is going well so far," Kipnis said. "We're pushing it, but we're not pushing it too fast to a point where my body can't handle it. If we see signs of soreness, we take it back a little bit."
Jordan Bastian is a reporter for MLB.com. Read his blog, Major League Bastian, and follow him on Twitter @MLBastian. This story was not subject to the approval of Major League Baseball or its clubs.