Latos nearing rehab stint after simulated game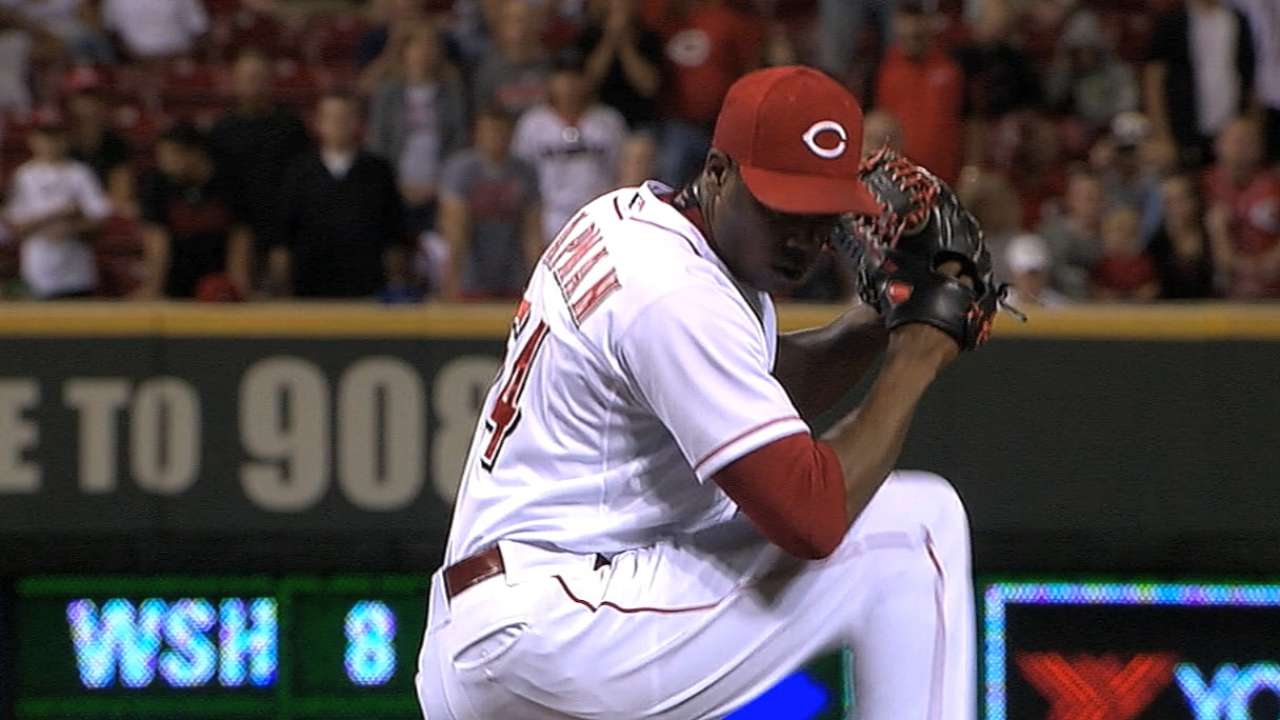 WASHINGTON -- Right-hander Mat Latos could be headed for his first rehab start after throwing live batting practice on Tuesday, according to Reds manager Bryan Price.
Price said Latos, who's been rehabbing from offseason surgery on his right elbow and left knee, threw the equivalent of two innings in a simulated game -- about 40 pitches -- and everything looked good. The rehab start could come next if all goes well.
"I think it was a positive all the way around," Price said. "If he gets through everything in the next couple days, I think we can slot him five days from now for his first rehab start."
Price said it's possible Latos could go three or four innings in that rehab start. But the location is to be determined, as it will depend upon the weather and where the Minor League teams are playing.
Jay Bruce, also on the disabled list with left knee issues, batted against Latos and clearly liked what he saw in the workout and simulated game.
"He looked like Latos, honestly," Bruce said. "I hope that he comes back soon, because he's going to be a big boost to us."
Jeff Seidel is a contributor to MLB.com. This story was not subject to the approval of Major League Baseball or its clubs.