Connecticut native Olt excited to face Yankees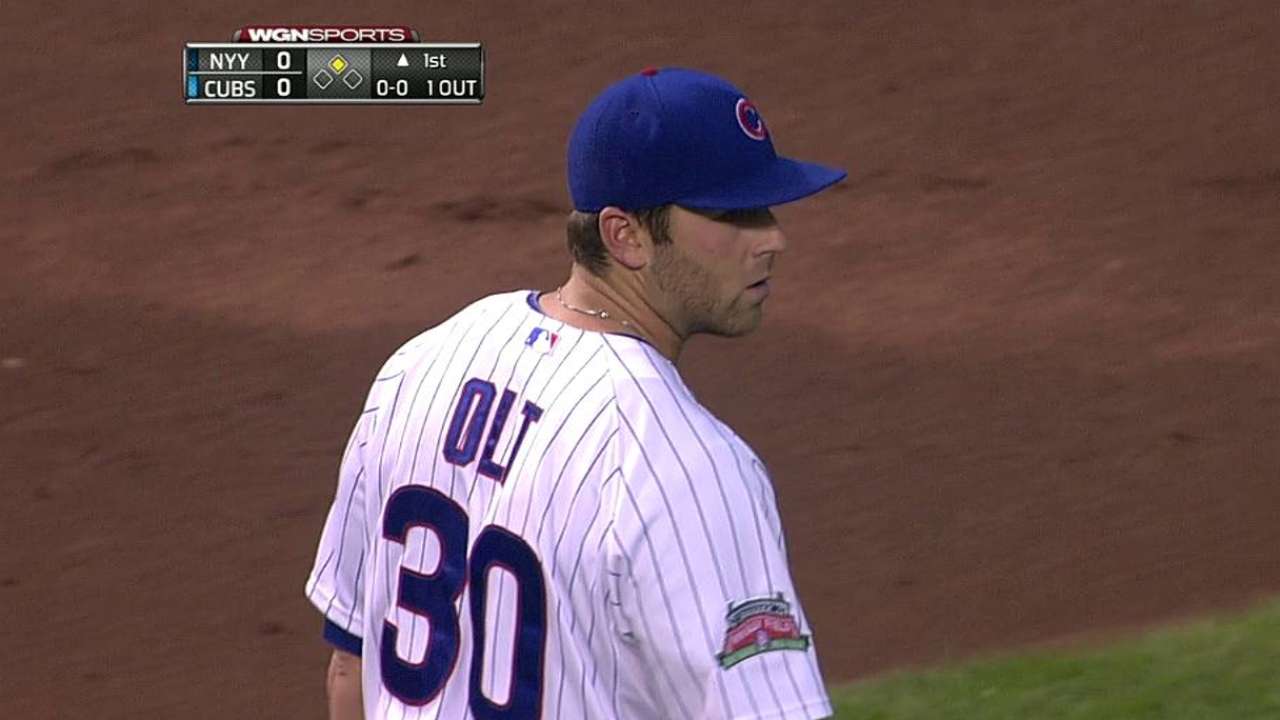 CHICAGO -- When Mike Olt was growing up in New Haven, Conn., he found a way to get to Yankee Stadium.
Olt, now third baseman for the Cubs, said they would go at least once a month to see the Yankees. A friend of his family was able to get front row seats.
"We'd skip school to go," Olt said. "Whenever we could, we'd try to get down there."
This started when he was 5 years old, so Olt, 25, has seen some pretty good baseball.
"I saw a lot of playoff games," he said. "It was fun to watch."
And now, Olt was starting against the Yankees on Tuesday at Wrigley Field. It's a little surreal.
"You still have to pinch yourself when you're playing guys like that, guys you've looked up to your whole career," he said.
What is it about the Yankee pinstripes?
"Tradition," he said. "It's definitely similar to the Cubs, tons of tradition. The Yankees take a lot of pride in the way they play the game, and a lot of teams try to build like they do."
Carrie Muskat is a reporter for MLB.com. She writes a blog, Muskat Ramblings, and you can follow her on Twitter @CarrieMuskat. This story was not subject to the approval of Major League Baseball or its clubs.