Ramirez pleased with recovery progress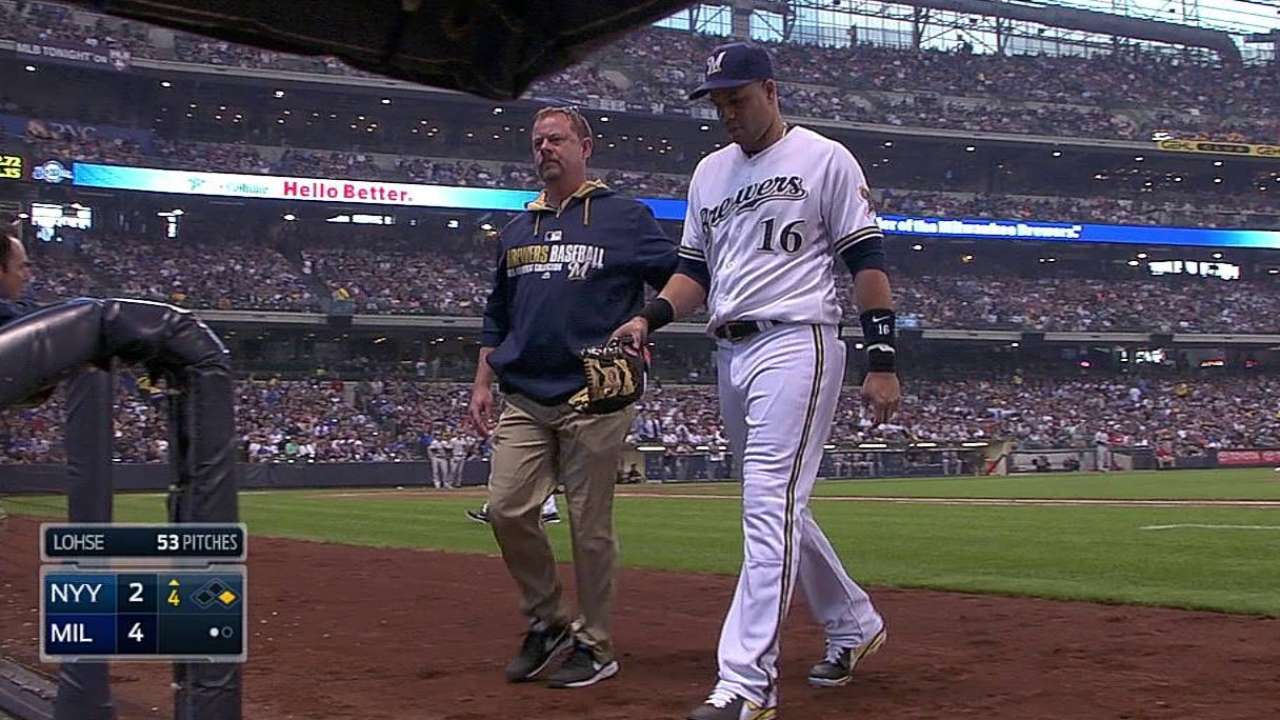 ATLANTA -- Brewers third baseman Aramis Ramirez tested his strained left hamstring again on Tuesday, playing catch and running in the outfield at Turner Field.
"Everything is going according to plan," Ramirez said. "I'm getting better every day. No timetable, just getting better."
"Aramis is good," Milwaukee manager Ron Roenicke added. "He ran again today. It was good. [The injury] is still there, so I don't know whether he was 50-60 percent. It's still there, but I think it's encouraging."
Ramirez reiterated his commitment to a cautious approach to his recovery. The veteran, who made his Major League debut in 1998, has never had a hamstring issue until this season and, thus, is relying heavily on the guidance of the training staff.
"I have to make sure, that's why I don't want to rush it," Ramirez said. "I'll just do what I'm supposed to do. Don't try to get too far ahead of myself and just try to get healthy."
Mark Reynolds and Jeff Bianchi have manned the hot corner for Ramirez, who was placed on the disabled list on May 13, retroactive to May 11. The duo entered Tuesday batting .103 (4-for-39) with four walks and 18 strikeouts since the retroactive date.
With Bianchi and Reynolds rotating at third, Jonathan Lucroy and Lyle Overbay have both seen time at first base.
"All through our lineup, we need to do a little better," Roenicke said. "Getting everybody back healthy is going to help with that. Just trying to figure out where guys are comfortable and see some production."
Joe Morgan is an associate reporter for MLB.com. This story was not subject to the approval of Major League Baseball or its clubs.