Walden out until mid-June; Venters throwing again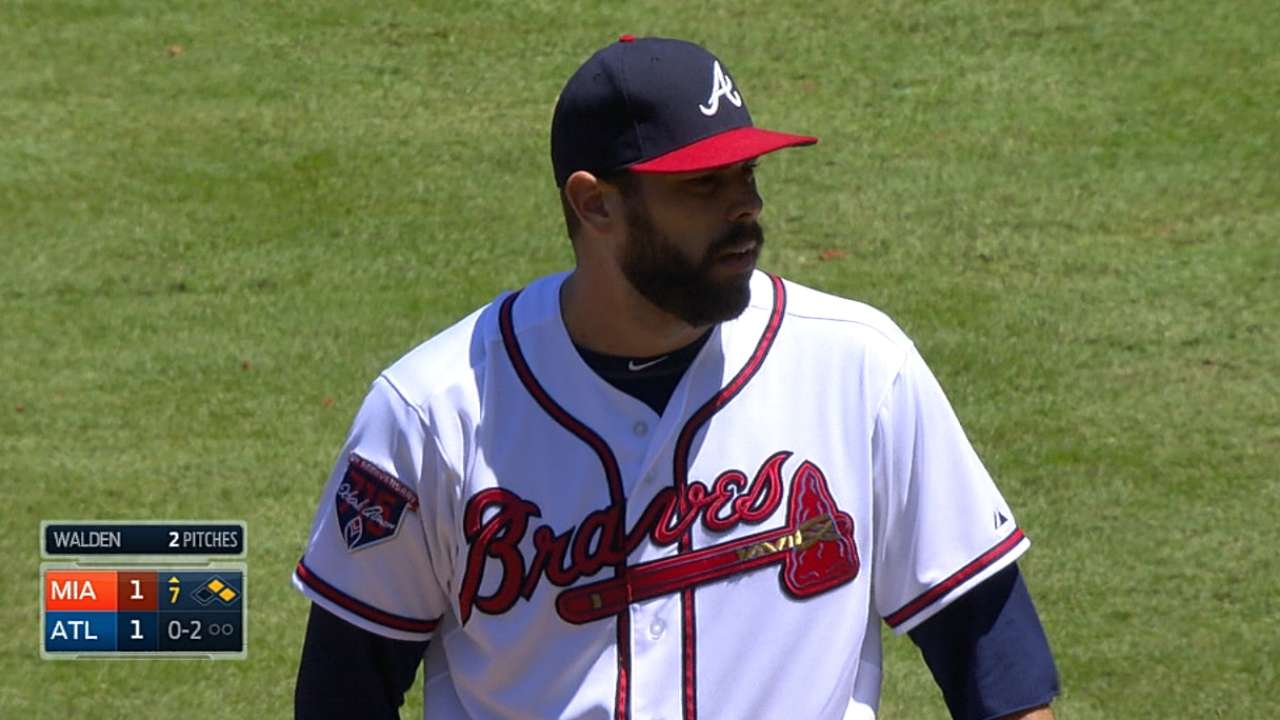 ATLANTA -- It appears Jordan Walden's strained left hamstring will keep him sidelined through at least the first half of June. But the Braves received some encouraging bullpen-related news on Tuesday when Jonny Venters learned that he will likely be throwing off a mound again this weekend.
Though he was eligible to be activated from the disabled list on Tuesday, Walden is still at least a couple weeks away from being cleared to throw off a mound again. Thus, it will be a while before the veteran right-handed reliever gains a chance to see how his hamstring reacts to his violent delivery, which places a lot of stress on his left leg.
"Especially with his delivery, that left leg is very important because it's the one he lands on," manager Fredi Gonzalez said. "So, we've got to make sure that's right because if it's not, that's what could lead to something else."
It is still too early to estimate when Venters might be cleared to return from his second Tommy John surgery. But the veteran reliever did receive some encouragement on Monday night when Dr. Gary Lourie examined his left elbow and informed him that the discomfort he felt last week was a product of a minor strain in his flexor muscle.
"He said my elbow looks as good as he's ever seen it over the past couple of years," Venters said. "I'm excited about what he told me and I'm looking forward to getting back on the mound.
Venters completed a pain-free bullpen session at the Braves Spring Training facility in Lake Buena Vista, Fla., last week, but he felt discomfort less than 10 minutes later as he attempted to throw to batters for just the second time this year in live batting practice.
Mark Bowman is a reporter for MLB.com. This story was not subject to the approval of Major League Baseball or its clubs.