Perez likely to miss a few games with sore hand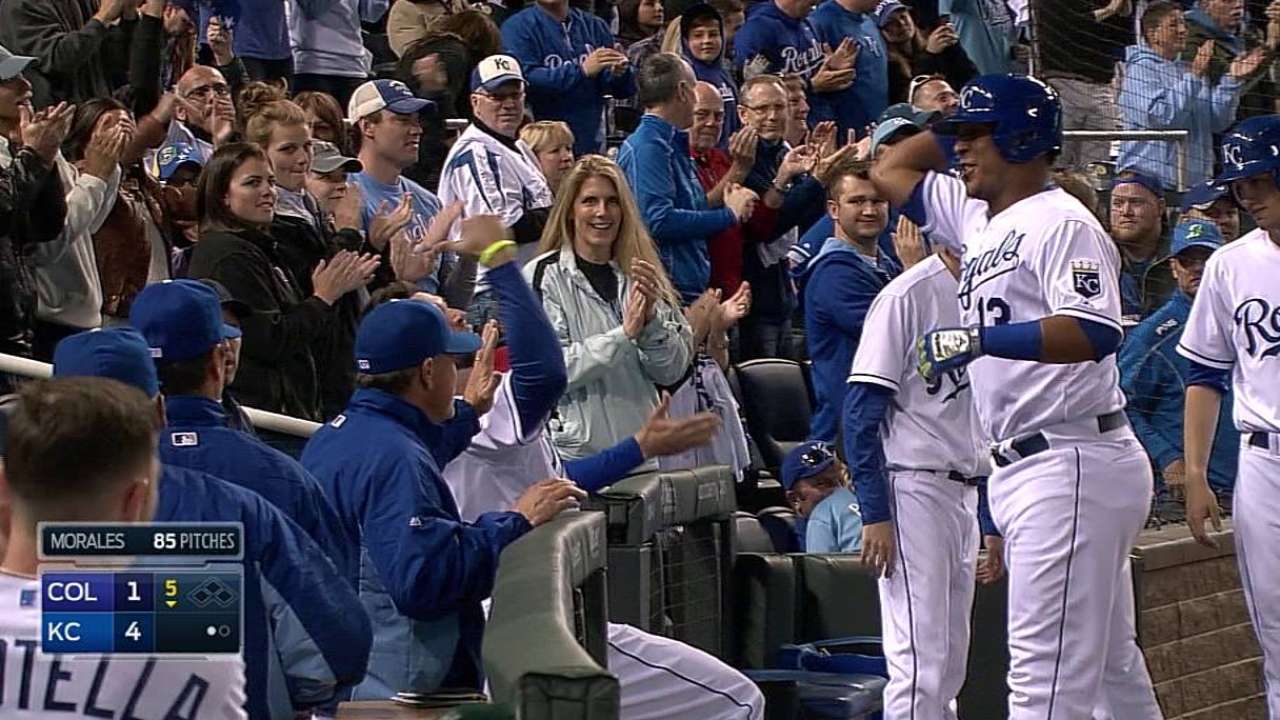 KANSAS CITY -- Royals catcher Salvador Perez might miss the last two games of the White Sox series after leaving Monday night's 7-6 loss with a sore and swollen right hand.
The injury occurred previously and was aggravated as he batted on Monday night. X-rays after the game were negative.
"Salvy two days ago got jammed real bad on his right hand," manager Ned Yost said. "He had a couple of swings today that made it worse. It was real sore and real swollen, so it'll probably be a couple of days.
"We'll just rest it for a couple of days and try to get some of that inflammation and swelling out."
Perez was replaced by backup Brett Hayes for the ninth inning.
Dick Kaegel is a reporter for MLB.com. This story was not subject to the approval of Major League Baseball or its clubs.