Sierra gets start in right field over De Aza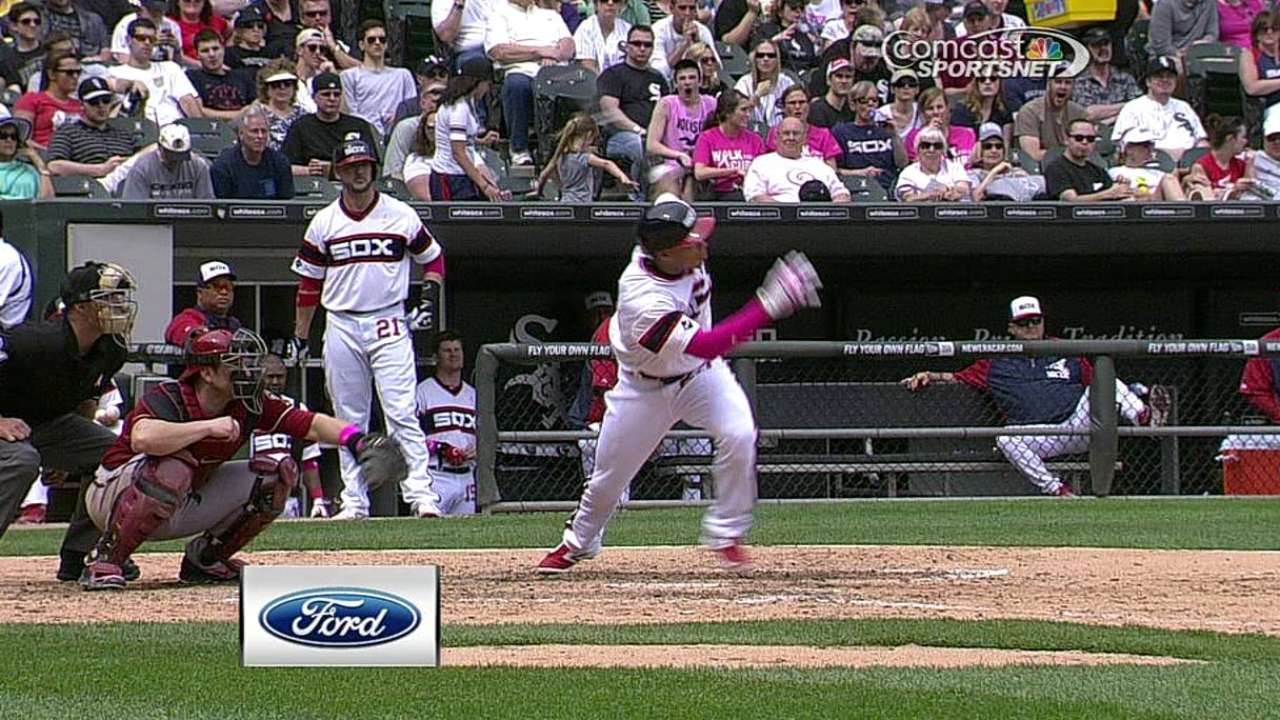 KANSAS CITY -- Moises Sierra took the place of the scuffling Alejandro De Aza in right field Monday for the White Sox.
Manager Robin Ventura said that his decision to sit De Aza on Monday revolved around the righty-lefty platoon Sierra offered, but it's also worth mentioning the opposite directions the players are trending.
Ventura made some pointed comments regarding poor baserunning by De Aza in the team's 6-5 loss to the Astros on Saturday. De Aza made the third out in the second inning trying to advance from second to third on Sierra's sacrifice fly.
De Aza played Sunday, but his 0-for-2 game dropped his batting average to .188. Sierra was hitting .303 entering Monday since the White Sox claimed him off waivers on May 3.
Jackson Alexander is an associate reporter for MLB.com. This story was not subject to the approval of Major League Baseball or its clubs.