No ligament damage in Abreu's left ankle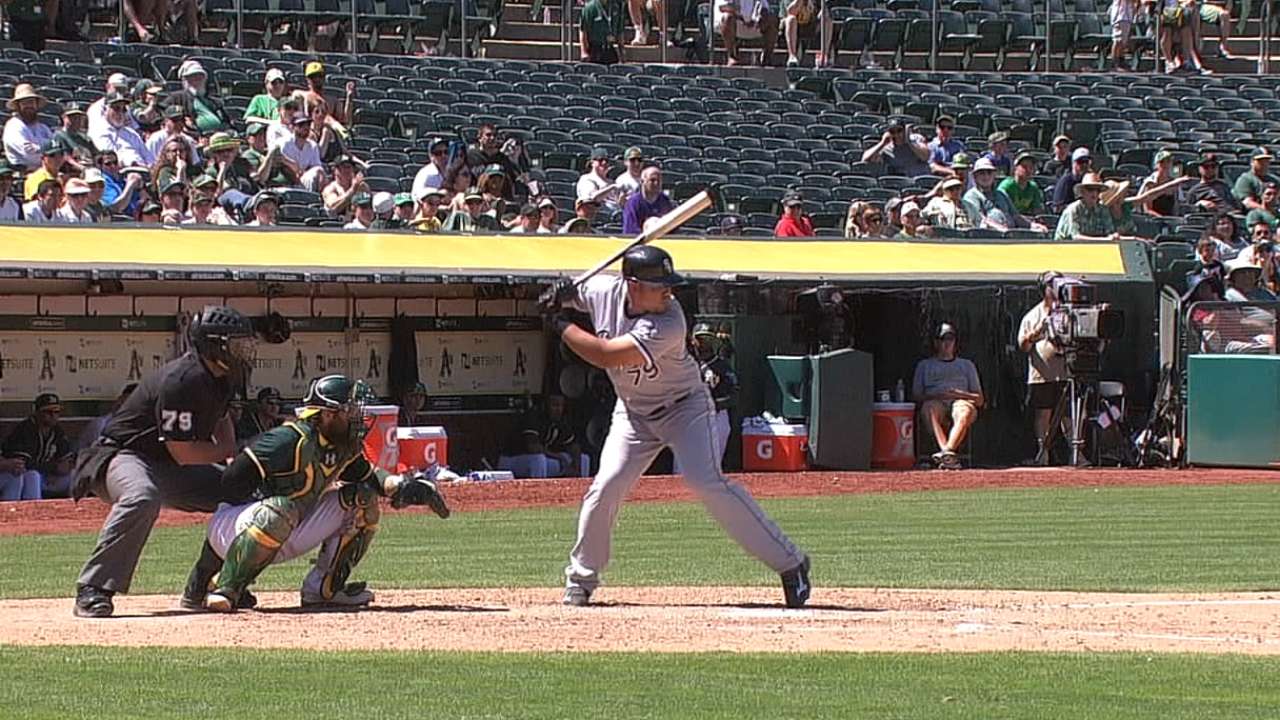 KANSAS CITY -- The White Sox received good news before Monday's game against the Royals when Jose Abreu's MRI revealed inflammation in his injured left ankle, but no ligament damage.
The rookie first baseman will spend the next few days in a walking boot, and he will be re-evaluated during Chicago's next homestand, which begins Thursday vs. the Yankees.
"They've basically done all the tests and determined it's inflammation, which is good," White Sox manager Robin Ventura said. "You just want to make sure you can get that out of there and get him back to 100 percent as quick as you can, and this is the best way to do it."
Abreu went on the 15-day disabled list Sunday with posterior tibia tendinitis, an injury he played through for more than a week. But Ventura pulled him late in the White Sox 6-5 loss Saturday to the Astros when Abreu's discomfort became conspicuous.
Abreu leads the Major Leagues in home runs (15) and the American League in RBIs (42).
Adam Dunn started at first base Monday, one day after Paul Konerko filled the void.
"You get him in the middle of your lineup, and you're different, and I think we realized that early," Ventura said of Abreu. "Some way you have to fill it in and make due until he's back, and then you hope when he comes back, he picks up where he left off."
Jackson Alexander is an associate reporter for MLB.com. This story was not subject to the approval of Major League Baseball or its clubs.