Adjustment by Butler results in three-hit game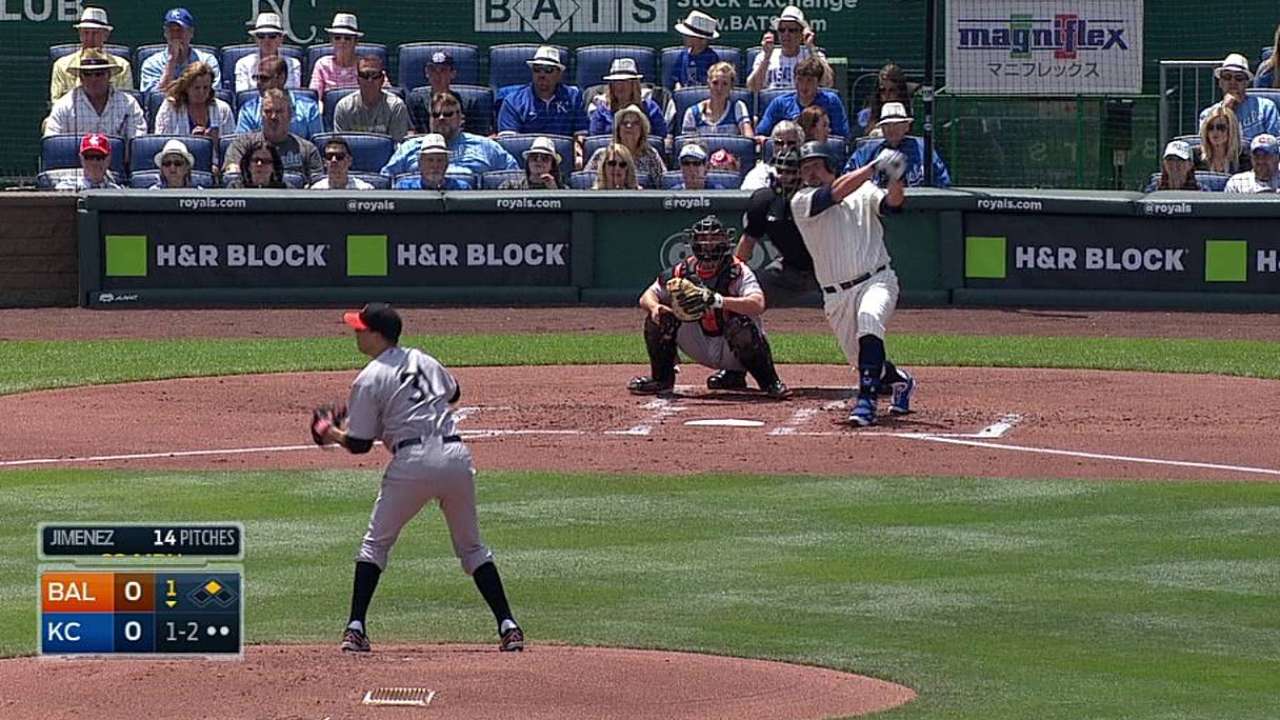 KANSAS CITY -- Billy Butler's first three-hit game of the season on Sunday came after hitting coach Pedro Grifol straightened out a flaw in the designated hitter's swing, according to manager Ned Yost.
"He just had a little mechanical adjustment that he needed to make," Yost said. "He and Pedro figured out what it was a couple of days ago, and he's swinging the bat much better ever since.
"His back elbow was kind of coming out and around, and now he's keeping it tucked underneath him and driving it. It's a very simple adjustment, but it's paid pretty good dividends."
It paid off again on Monday night as Butler went 3-for-5 in a 7-6 loss to the White Sox. That makes him 7-for-13 in the last three games.
Dick Kaegel is a reporter for MLB.com. This story was not subject to the approval of Major League Baseball or its clubs.