Leveraging lineups key to fantasy success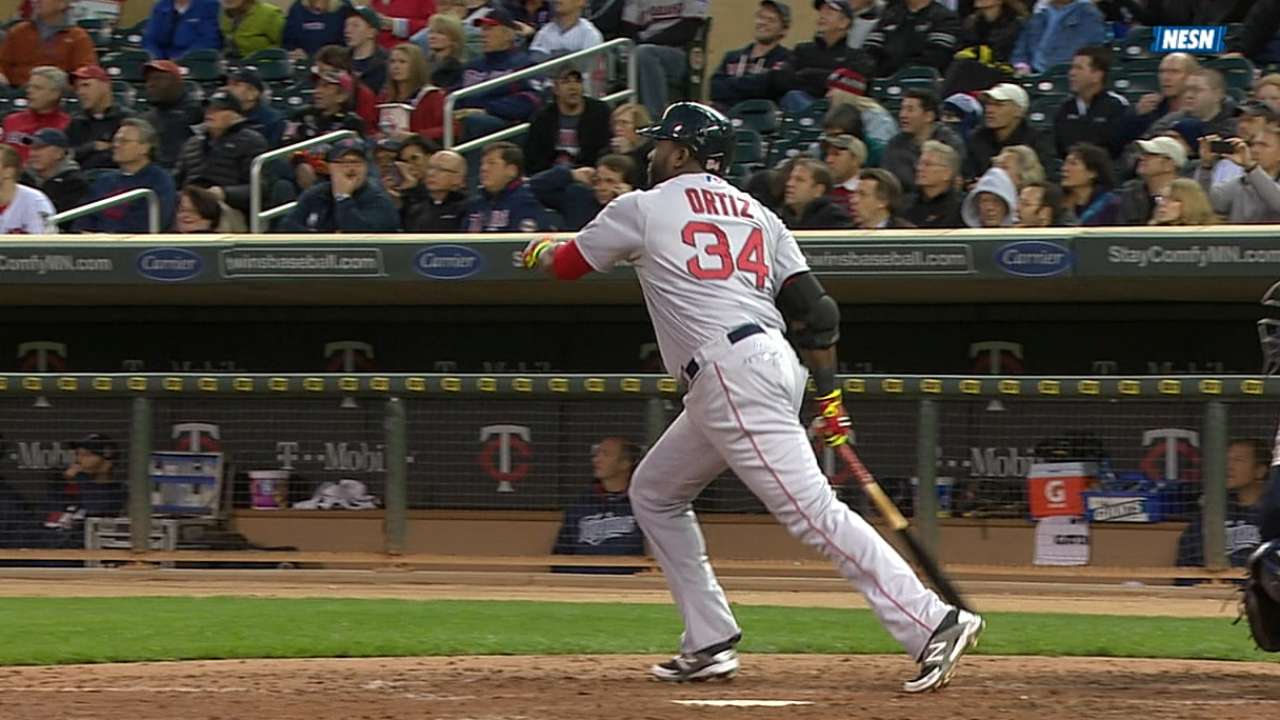 It's important to understand MLB team lineups in season-long fantasy baseball, but your success in the Official Mini Fantasy Game of MLB.com from DraftKings relies much more on the lineup cards from day to day. Many of you who have been winning MLB tickets through the Official Mini Fantasy Game of MLB.com have understood this idea, monitoring the lineup cards to see who's playing and which batters are placed where.
There are a few different ways you can and should leverage the daily lineups into tickets to events such as the All-Star Game. Let's examine.
See who's playing
This seems pretty obvious, right? Well, you'd be surprised how much of an advantage you can gain by targeting low-priced players making spot starts. We all want to start Troy Tulowitzki every game, but that's not always possible since his salary can be prohibitive.
It becomes a whole lot easier if you can identify a minimum-priced player or two to make managing the salary cap a breeze. When a normal starter gets scratched, he'll often be replaced by a bargain option who is too cheap given his new role.
If you happen to start one of those players who ends up being scratched from the lineup, there's no need to worry. In the Official Mini Fantasy Game of MLB.com from DraftKings, there's a feature called "late-swap," through which you can remove and add any players whose game has yet to start. If you want to jump on the Rockies, but their lineup card hasn't been submitted when the Official Mini Fantasy Game of MLB.com locks for the day, you can start Colorado players without fear, knowing that if there's an unexpected change in the lineup, you'll be covered.
Jump on players who move up in the order
More at-bats equals more points. There are times to target players hitting lower in the order if they're inexpensive, but normally, you want to seek out those hitting higher in the lineup. That's especially true when playing the Official Mini Fantasy Game of MLB.com, which doesn't take away points for hitters who record outs.
There's no downside to getting more plate appearances from your hitters, which greatly enhances the value of early-in-the-order batters. When a player who is priced as though he's going to hit eighth moves into the two-spot, that's a value opportunity for you.
Understand lineup dynamics
Finally, even small changes in the batting order can have big effects on your daily fantasy strategy. We hear about hitters "protecting" others in the lineup, and that's certainly a major factor in securing a huge score in the Official Mini Fantasy Game of MLB.com.
One of the reasons that David Ortiz can be such a smart play is that he usually has Mike Napoli on deck behind him. Ortiz gets more pitches to hit than if he were in Napoli's spot in the order, where pitchers might be a little more inclined to walk him to get to Grady Sizemore or Jonny Gomes.
Think about how the same concept might affect a National League batter hitting eighth. With the pitcher on deck, he's perhaps more likely to get on base via a walk. Walks don't win the Official Mini Fantasy Game of MLB.com from DraftKings, though.
In summary, studying lineup dynamics is one way to help predict who's going to see the pitches necessary to hit for power and really rack up the fantasy points.
Jonathan Bales contributes DraftKings-related content to MLB.com. This story was not subject to the approval of Major League Baseball or its clubs.