Mesoraco moves to cleanup spot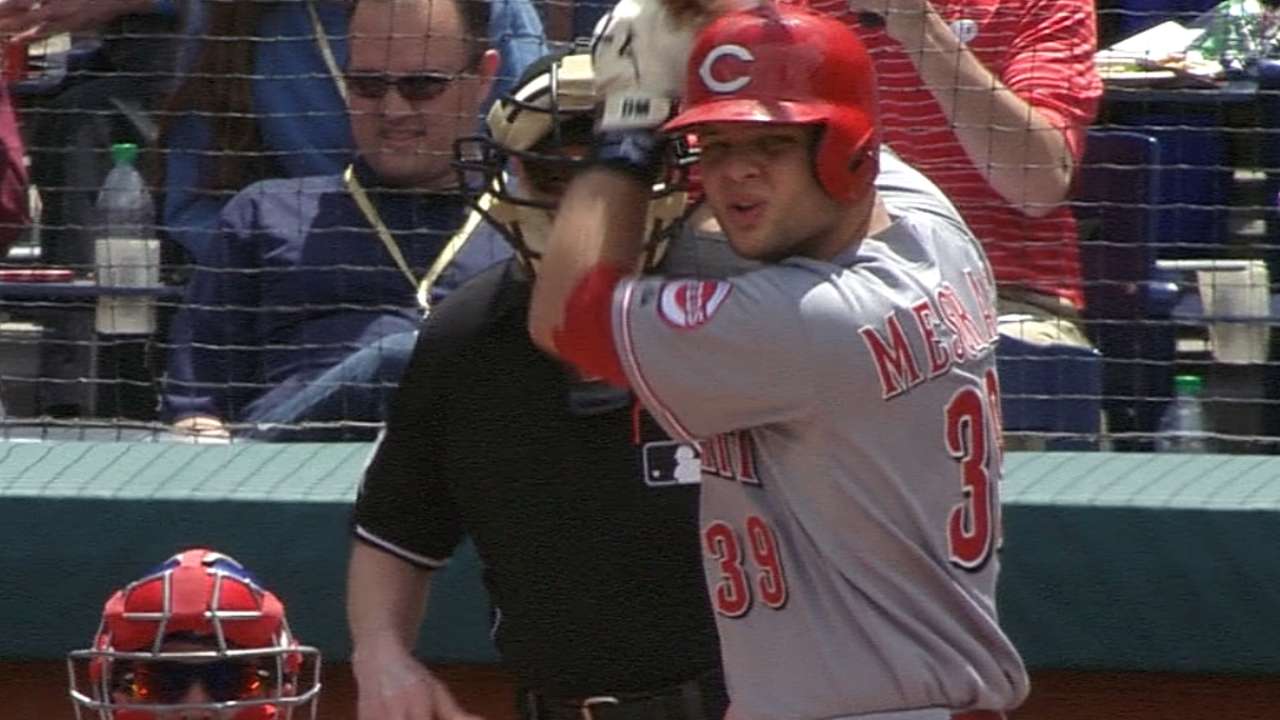 WASHINGTON -- Reds catcher Devin Mesoraco hit cleanup for the first time in his career in Monday's series opener with the Nationals.
The catcher's been sizzling lately and came into the game with a .500 average in his 15 games. He's had four homers and 17 RBIs and was 5-for-7 on the road trip entering Monday.
Mesoraco's had only 54 at-bats thanks to two trips to the disabled list, but he's banged out 27 hits to give him that .500 average.
"He's our hottest guy," Reds manager Bryan Price said. "These are not base hits that he's just feathering in front of an outfielder. He's driving the ball. He's hitting the ball hard."
Mesoraco said batting fourth is just hitting in a different spot. His goal remains the same each time at the plate.
"It doesn't really change anything for me," Mesoraco said. "I'm going to go out there and try to have good at-bats, try to be productive at the plate and hopefully I can [get] some opportunities to drive guys in."
Jeff Seidel is a contributor to MLB.com. This story was not subject to the approval of Major League Baseball or its clubs.