Votto remains out, but making progress with quad
Reds first baseman continues to receive treatment on injury in Cincinnati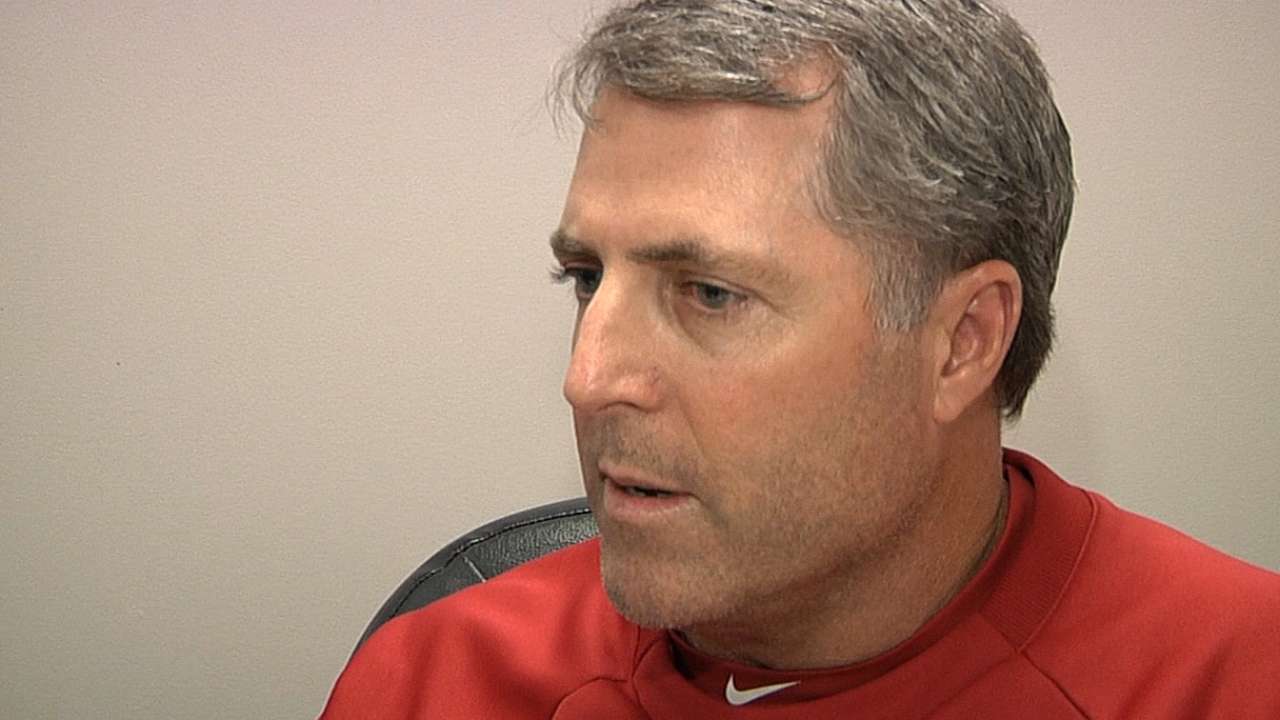 WASHINGTON -- The Joey Votto situation remains up in the air.
Reds manager Bryan Price said that Votto was out of the lineup for a fourth straight game Monday -- leaving the team one man short -- as the first baseman remained back in Cincinnati getting treatment on his left knee (distal quadriceps strain).
Price said, however, that the team isn't ready to make a decision about putting Votto on the disabled list and is all right playing one man short, for now.
"We haven't made a decision, still got really good positive stuff coming out from his rehab and he's gotten a lot of the soreness out of his knees, working diligently on his strengthening," Price said. "So we're not yet ready or don't feel necessary that we make a decision right now. It really is a day to day, kind of pending situation."
The situation where the club remains one man short also becomes a day to day thing, according to Price. He said that the Reds will have enough coverage as long as they stay healthy.
As for the future, though, they'll just have to see what happens.
"Certainly we'd like to have a full bench, a full arsenal," Price said. "But at this point in time, we don't feel it's necessary to make that decision. But there could be a point where we have a tough decision."
Jeff Seidel is a contributor to MLB.com. This story was not subject to the approval of Major League Baseball or its clubs.