Ramirez feels good after testing hamstring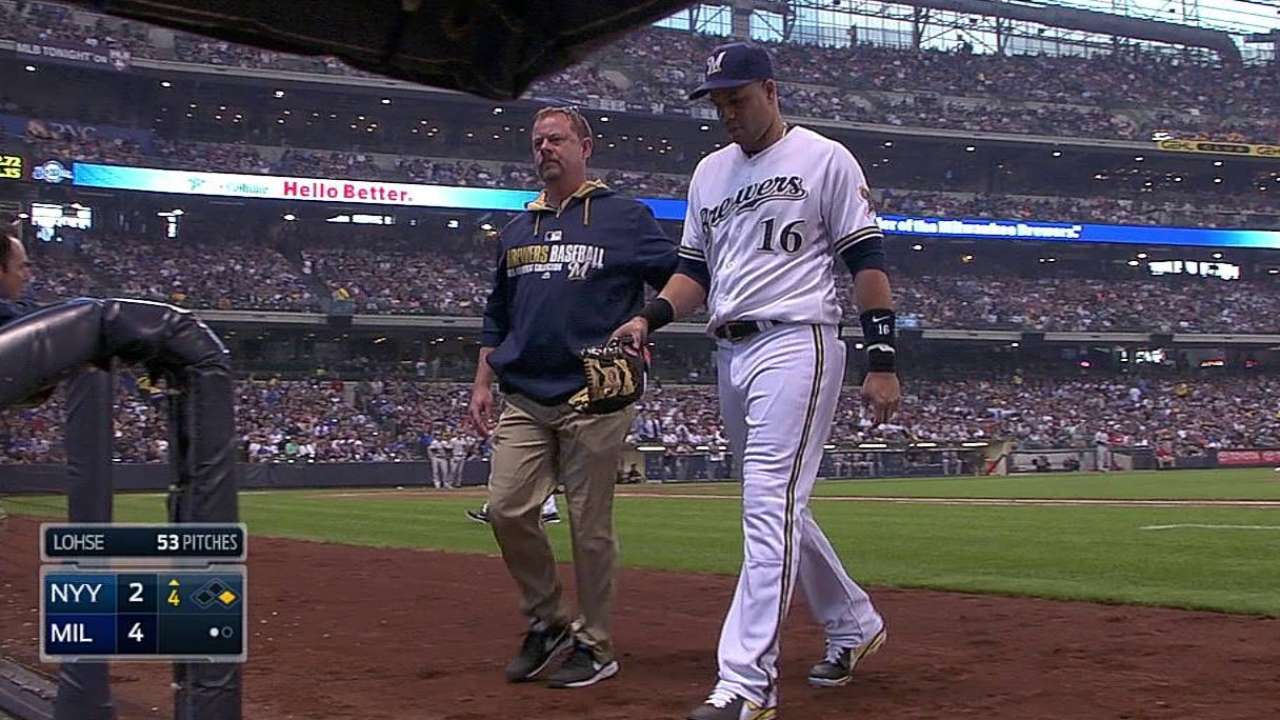 ATLANTA -- Aramis Ramirez felt good after testing his strained left hamstring with some light jogging in the outfield on Monday afternoon at Turner Field. He dealt with some pain, but plans to run again on Tuesday.
"It's coming along," Ramirez said. "It's not there yet, but it's only been a week."
Brewers manager Ron Roenicke was also encouraged by Ramirez's jogging, but he reiterated his cautious approach to Ramirez's injury, saying it was too soon to determine when Ramirez would be ready to begin a rehab assignment.
"That was the jogging for the first time, and we'll see where he's at," Roenicke said. "He felt good. He still feels it a little bit, but I thought that was a good step."
Ramirez, who shares the team lead with 21 RBIs this season, could have tested his hamstring at Wrigley Field, but the veteran opted to wait for the warmer temperatures at Turner Field instead.
"Especially coming from Chicago, it was really cold there," Ramirez said. "It's nice and warm here, and I'm looking forward to going again tomorrow."
Joe Morgan is an associate reporter for MLB.com. This story was not subject to the approval of Major League Baseball or its clubs.