Kimbrel becomes youngest to record 150 saves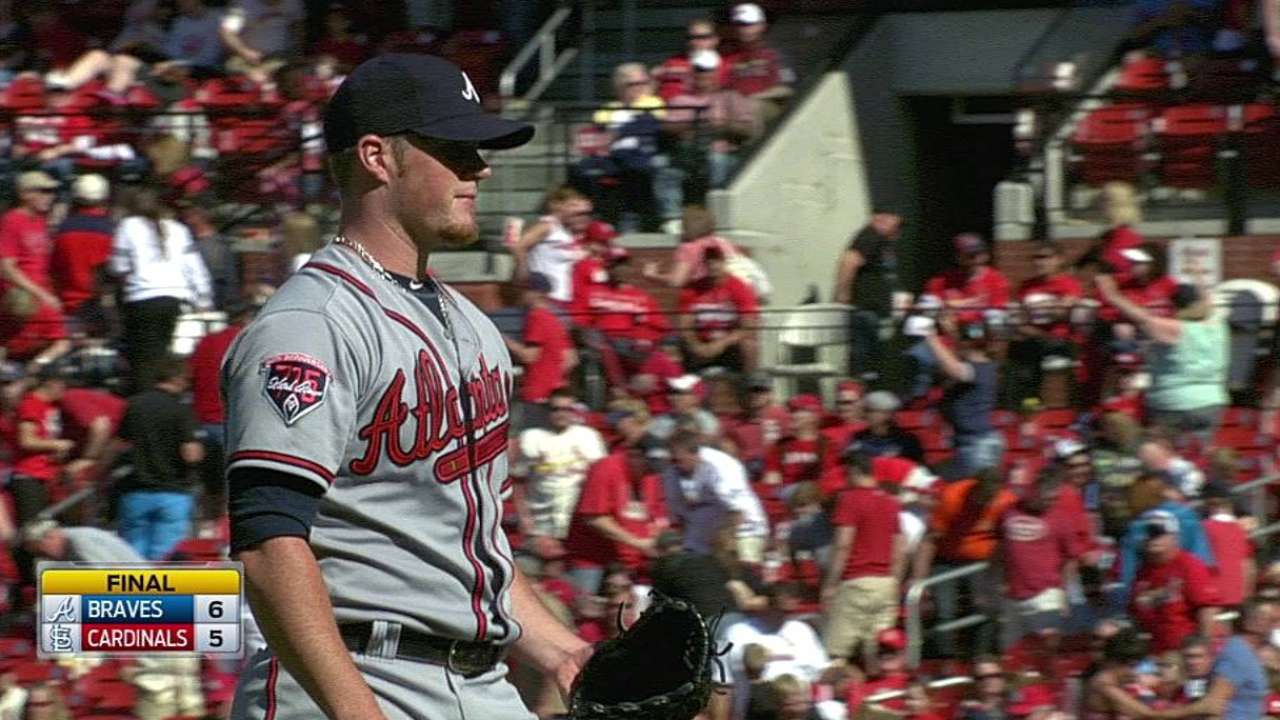 ATLANTA -- As Craig Kimbrel sauntered through the Braves clubhouse late Monday afternoon, he said he had not yet been presented with the baseball he threw to record his 150th career save on Sunday. But at the same time, he did not seem too concerned.
"I don't look at it like it's going to be my last," Kimbrel said.
According to STATS, Kimbrel became the youngest pitcher (25 years and 355 days) to record 150 saves, and he did so in the fourth-fewest amount of save opportunities (167). The three pitchers who needed fewer opportunities were Eric Gagne (156), John Smoltz (163) and Joe Nathan (166).
Having had the unique opportunity to serve as a full-time closer throughout his rookie season, Kimbrel reached the mark in fewer career appearances (248) than any pitcher in Major League history.
"I don't worry about the numbers," Kimbrel said. "I just go out there and do my job when I need to."
Kimbrel entered Monday four saves shy of tying Smoltz's franchise record. Smoltz notched his 154th and final save for the Braves in his 168th opportunity on Oct. 2, 2004.
Mark Bowman is a reporter for MLB.com. This story was not subject to the approval of Major League Baseball or its clubs.