Collins to choose Mets' closer 'game by game'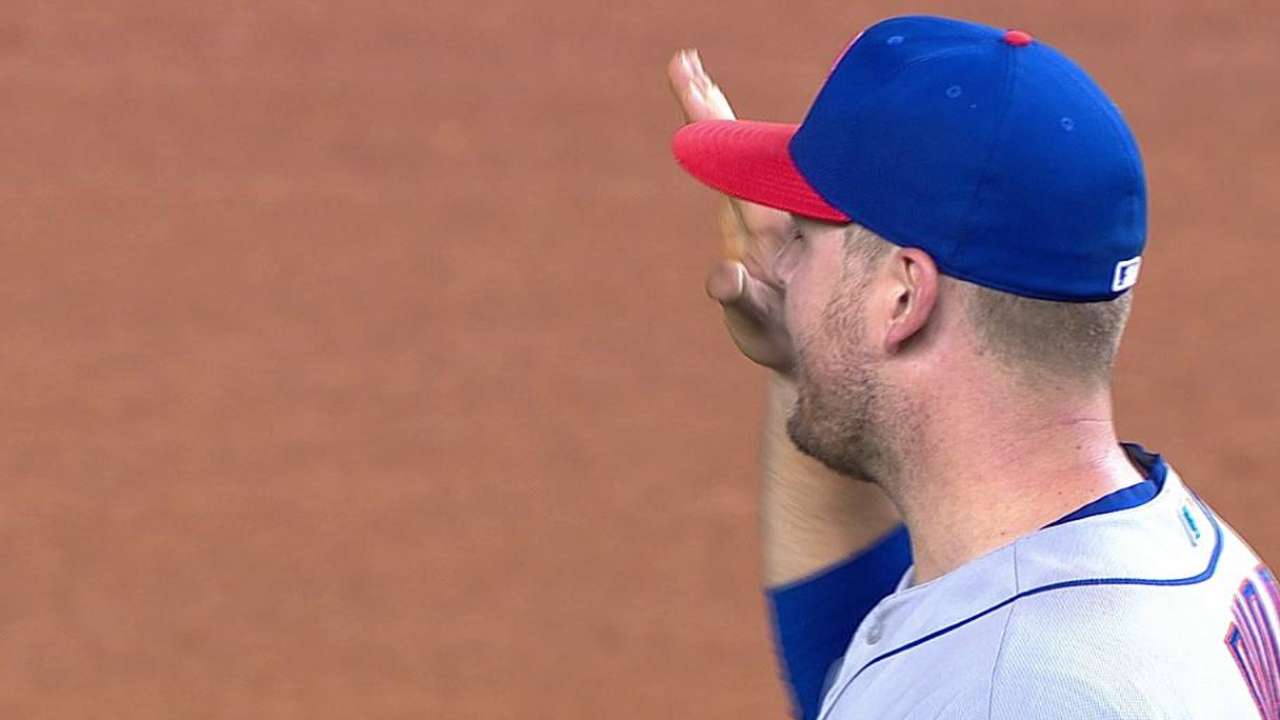 Though that does not preclude Farnsworth from pitching the ninth, Collins said he is concerned by the 37-year-old reliever's recent workload. Farnsworth appeared in seven of the Mets' first 11 games in May, giving up runs in just two of them but working into jams on several other occasions. In Monday's 9-7 win over the Yankees, Lucas Duda needed to start a highlight-reel double play to prevent Farnsworth from blowing a save.
Those struggles have forced Collins to consider other options, though he would ultimately like to settle on a full-time closer soon.
"You can say that now, but in a little while, you've got to find your guy because you've got to set up your other guys," Collins said. "When you come to the ballpark, you can't have doubt in your mind. You've got to kind of come in your comfort zone saying, 'Hey, look, I know if we get the lead I'm going to pitch here.'"
Eventually, Collins said, Jenrry Mejia will also be a prime candidate to close. But Collins wants Mejia to grow comfortable with relief work again before inserting him into the ninth.
"As we move forward and we continue to talk about the back end of the bullpen, he's going to throw his name into the hat because he's got swing-and-miss stuff," Collins said. "That's what you like to see at that part of the game."
Anthony DiComo is a reporter for MLB.com. Follow him on Twitter @AnthonyDicomo. This story was not subject to the approval of Major League Baseball or its clubs.