Phillies go pink in honor of Mother's Day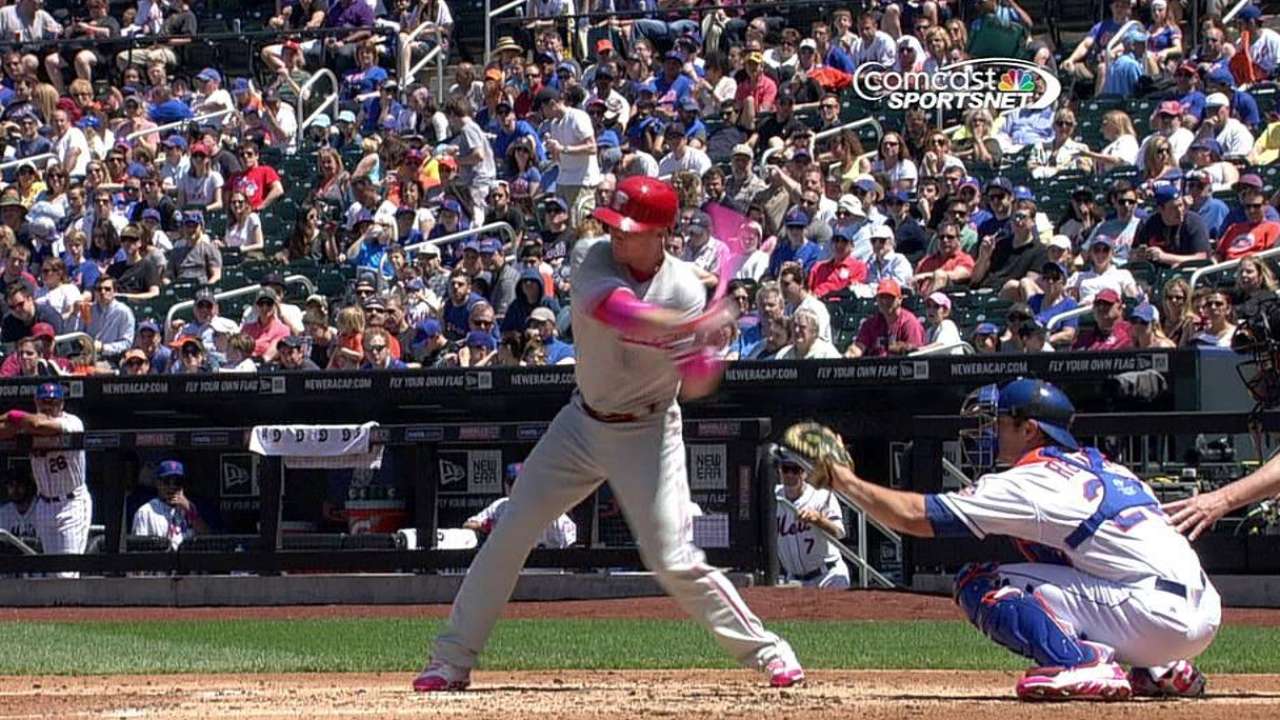 NEW YORK -- In honor of Mother's Day, every position player in the Phillies' lineup used special pink bats during Sunday's game against the Mets.
Wil Nieves and Cody Asche used the bats to produce the Phillies' first run of the game in the second. Nieves doubled to left with two outs and Asche plated him with a sharp double to left.
Chase Utley almost had a home run using his pink bat, but he settled for a triple off the wall in right that scored Jimmy Rollins in the ninth inning to give the Phillies a 4-1 lead.
Many of the pink bats used in the Phillies' 5-4 loss will be auctioned on MLB.com to benefit the fight against breast cancer. The Honorary Bat Girl for Sunday's game was Stefanie Lesnik.
Nate Taylor is a contributor to MLB.com. This story was not subject to the approval of Major League Baseball or its clubs.