Bradley still growing into big leaguer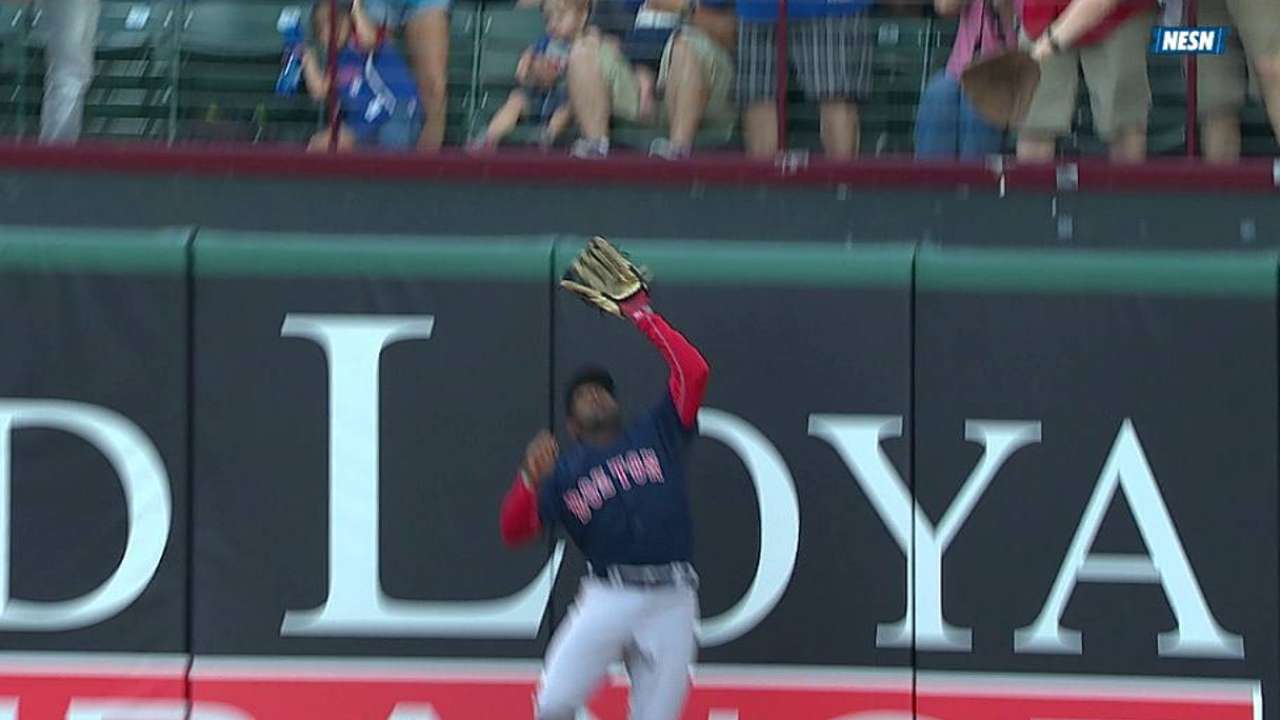 ARLINGTON -- The maturation of rookie center fielder Jackie Bradley Jr. into a more disciplined player is an ongoing process, manager John Farrell said, and the Red Sox skipper believes he's seeing progress.

"Without a doubt," Farrell said. "One, he has the ability to impact every game when he steps on the field defensively. Second, he is becoming more familiar with how pitchers are attacking him. … There are certain types of pitchers I think he's more readily able to handle, and those that are challenging him right now, he's learning ways to attack them."

Bradley went 2-for-3 Saturday, his sixth multi-hit game of the season, tied for the third-most among American League rookies. But prior to Saturday, he endured a five-game stretch in which he hit just .059 and struck out six times in 17 at-bats.

"There's growing pains, that's for sure," Bradley said, "But it's a long season, it's still early and I have a lot of time to get better."

Bradley's defense has been outstanding for the most part. He made an exceptional catch in the deepest part of Globe Life Park on Friday, though he took an awkward route and failed to come down with Alex Rios's triple on Saturday.

"He's an aggressive outfielder, he likes to play a shallow center field and that was one play that the ball carried over his head," Farrell said. "But his routes and reads are spot on and as good as I think we'll see in the big leagues."
Dave Sessions is a contributor to MLB.com. This story was not subject to the approval of Major League Baseball or its clubs.