Valencia batting cleanup while Perez rests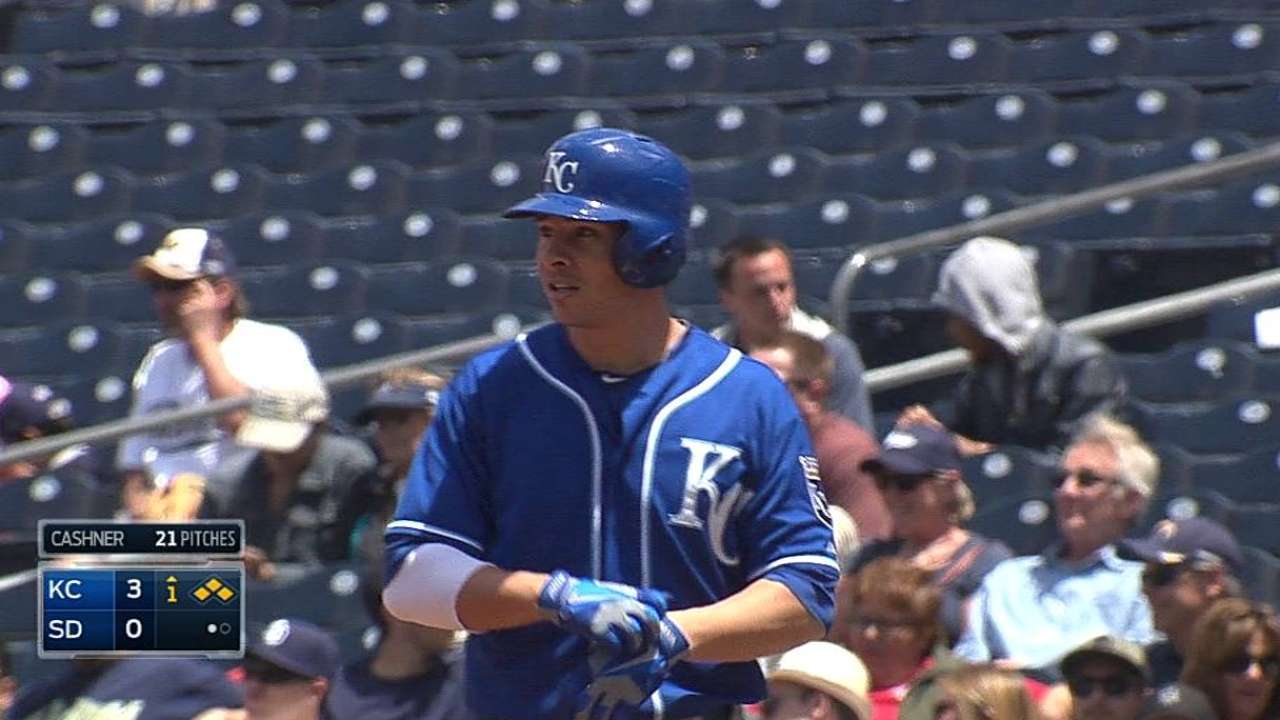 SEATTLE -- Because he was giving sore-legged Salvador Perez a break Sunday, Royals manager Ned Yost needed to fill the fourth spot in the batting order with somebody else against Mariners left-hander Roenis Elias.
Right-handed designated hitter Billy Butler was slotted third behind lefties Nori Aoki and Eric Hosmer and Yost didn't want to move lefty Alex Gordon up from his usual fifth spot.
"I didn't want to bunch a bunch of lefties together," Yost said. "I could've put him in the [No.] 4 but I'd have three lefties in my first four hitters against a left-handed pitcher," Yost said.
So he decided to use Danny Valencia, his right-handed option to Mike Moustakas at third base, in the cleanup slot.
"I could've hit him second," Yost said. "Those were my two choices, to hit him fourth or second but late in the game they've got power right-handed arms and when they came back around, I wanted Hoz to get that at-bat. So we left it like that."
Valencia pointed out that he hit fourth four times for the Orioles in last year's September postseason race. He was 3-for-12 in those games.
Perez was resting a badly bruised left leg, giving him back-to-back days combined with Monday's off-day. He's expected to catch again Tuesday night against the Rockies.
Dick Kaegel is a reporter for MLB.com. This story was not subject to the approval of Major League Baseball or its clubs.