Crisp tests sore neck, but remains sidelined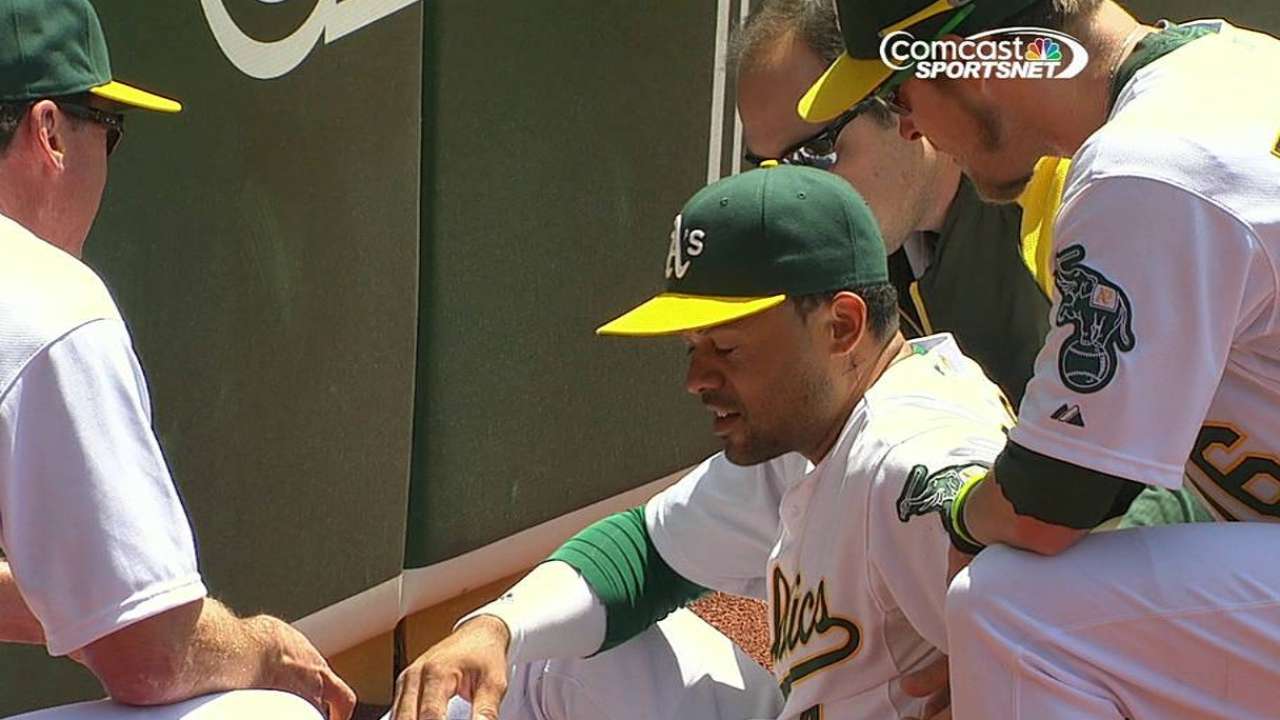 OAKLAND -- Coco Crisp tested his sore neck before Sunday's game and if he felt good, was scheduled to take batting practice in the cages.
Crisp left the first game of Wednesday's doubleheader with a strained neck after running into the wall catching Kyle Seager's fly ball for the final out of the fourth inning.
A's manager Bob Melvin said Crisp was feeling better but than he needed to participate in baseball activities before returning to the lineup.
Crisp missed the Washington series and will likely miss the upcoming White Sox series as well. The A's would have liked to seen Crisp playing, as he is hitting .326 at home this year.
Rick Eymer is a contributor to MLB.com. This story was not subject to the approval of Major League Baseball or its clubs.