Moore rejoins Nats to replace LaRoche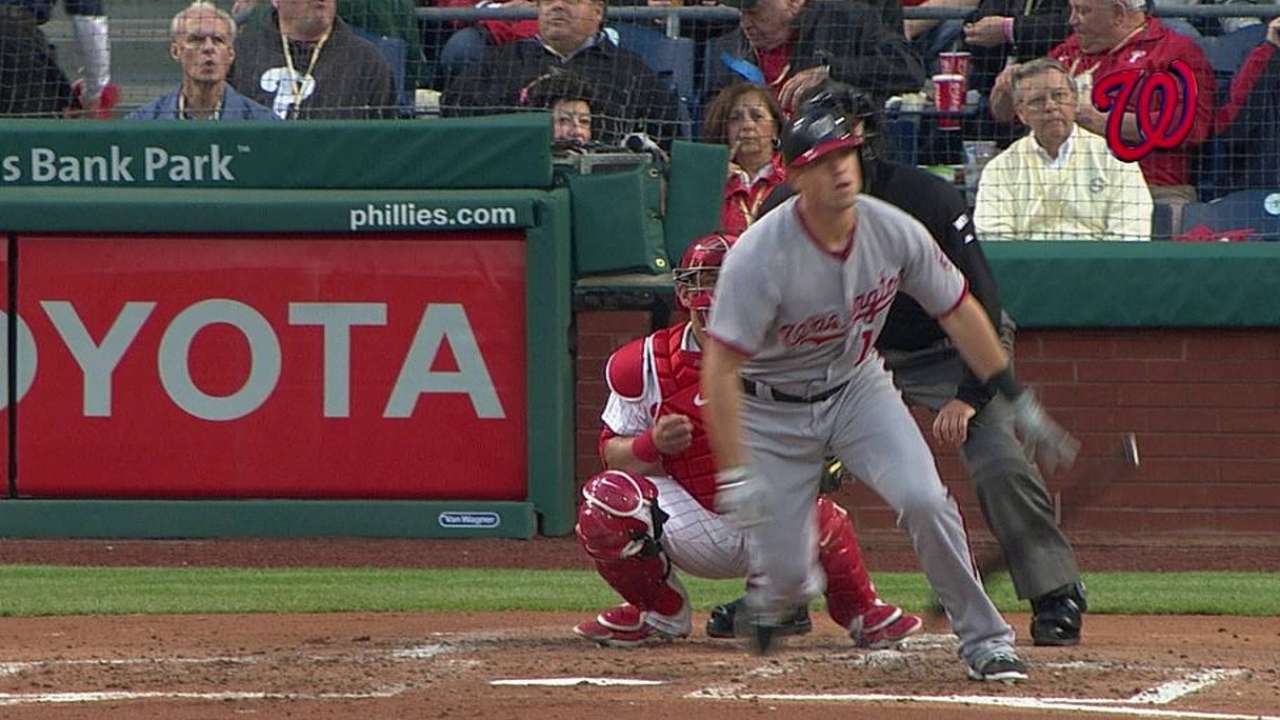 OAKLAND -- Tyler Moore was back up with the big leaguers on Sunday after a cup of coffee with Triple-A Syracuse.
The 27-year-old first baseman was recalled to join the Nationals in Oakland to replace Adam LaRoche, who went on the 15-day disabled list with a strained right quad. Moore was sent down on Wednesday and played just one game for the Chiefs before jumping back on a plane to Oakland.
Moore admits the travel has been wearing on him as he's shuttled back and forth so much.
"It does," Moore said, "but I think you got to kind of have that attitude where if you let it get to you it can kind of eat you up inside. You got to just be positive and just kind of wing it."
With an OPS of .925, LaRoche was the team's most consistent hitter. Moore jumped right into the action with a start at first base on Sunday against A's lefty Scott Kazmir. While he's hoping to get the chance to play every day while LaRoche is gone, Moore is staying realistic with his expectations.
"I hate losing him. He's been our hottest hitter," Moore said. "Can't really replace him defensively. Just hopefully he gets back quick and can help this team. I'm just here to fill in and do my job. Hopefully we'll get it rolling. We'll see what happens."
Alex Espinoza is a contributor to MLB.com. This story was not subject to the approval of Major League Baseball or its clubs.