Mother's Day a chance for D-backs to honor loved ones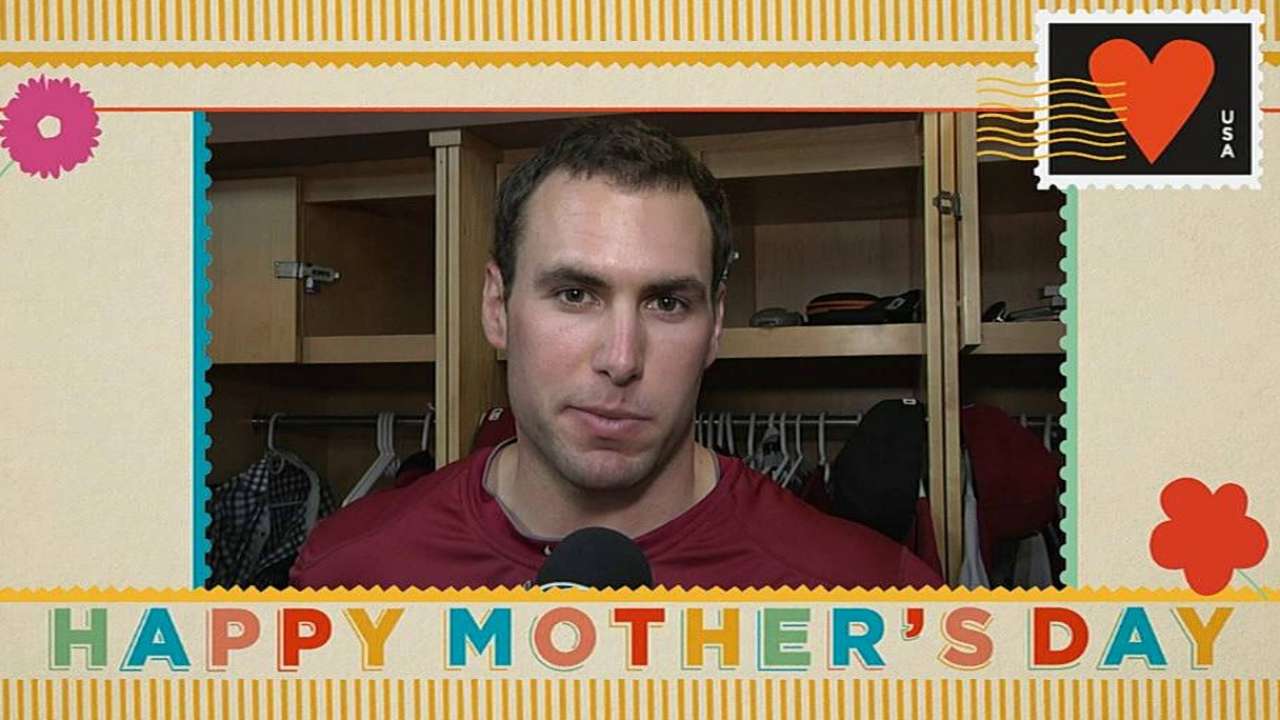 CHICAGO -- Players, coaches and managers throughout Major League Baseball wore pink on Sunday in honor of Mother's Day and to raise awareness of breast cancer.
D-backs manager Kirk Gibson, however, has a daily reminder.
Gibson wears a white silicone bracelet around his right wrist with "11:11" on it to honor his late sister-in-law, Lori Sklarski, who died of breast cancer in 2011. Sklarski's birthday was Nov. 11.
Gibson sent his wife, Joann, a text early Sunday morning that read: Happy Mother's Day, you're the best mom any husband could have to care for his children. I love you.
The Gibsons' have four children.
Shortstop Chris Owings was not in the starting lineup Sunday, but he planned on wearing pink spikes, just like he did last year on Mother's Day when he was with Triple-A Reno, to honor his mother, Sherri, and his grandmother, Wilma Shiley.
"It's nice to do something for the moms, for sure, but you know this really doesn't compare to the stuff that they've done for us," Owings said of he and his teammates wearing pink. "Especially my mom and grandma, the stuff they've done for me whether it was taking me to baseball games when I was younger, or being at games, or shooting me texts after games this year. It really doesn't compare, but it will be a nice gesture. Last year I gave my mom the pink cleats that I wore and I'll probably do the same thing this year."
The same goes for outfielder A.J. Pollock, whose mother, Karen, drove him to and from baseball games as a kid.
"It's special because you think of your mom and all she's done for you," Pollock said. "I'm not sure if the pink bat does that justice, but it's just something cool and I think everyone kind of embraces. My mom has always been a big part of baseball for me, so when I'm playing I'm always thinking about her."
Steve Gilbert is a reporter for MLB.com. Read his blog, Inside the D-backs, and follow him on Twitter @SteveGilbertMLB. This story was not subject to the approval of Major League Baseball or its clubs.