Tulo's bunt hit shows Rox's 2014 philosophy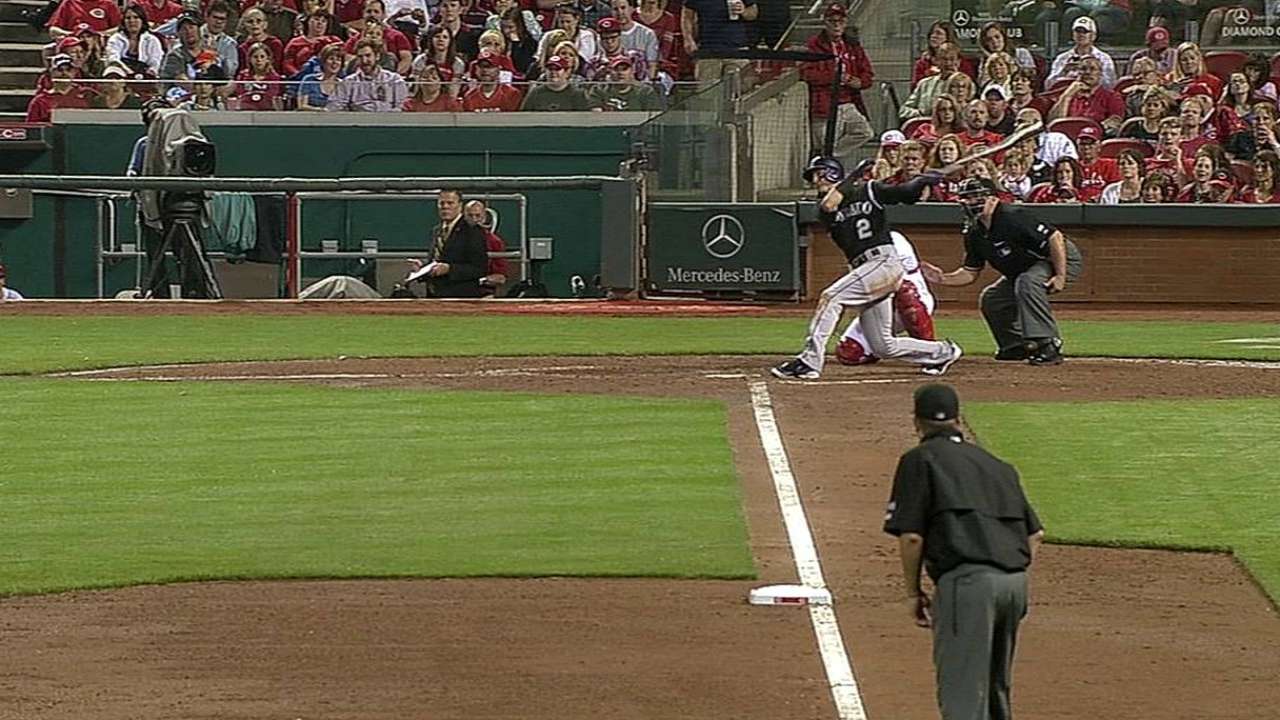 CINCINNATI -- Had Saturday's 11-2 victory over the Reds been a closer game, a key play might have been Rockies shortstop Troy Tulowitzki's decision to drop a surprise bunt, which went for a hit, with no outs in the third inning.
Tulowitzki's first bunt hit since 2009 advanced Corey Dickerson, who had doubled to lead off the inning. The next hitter, Carlos Gonzalez, grounded into a double play, but Dickerson scored. The bunt assured that Dickerson would be at third, even if Tulowitzki had been thrown out.
It was all part of the team-oriented approach to at-bats that manager Walt Weiss and hitting coach Blake Doyle are pushing. The best way to put it is once a runner is on base, he becomes the most important player on the field as far as the Rockies' offense is concerned.
"We stressed that all spring, how important it is to be able to play team offense," Weiss said. "I compare it to our club last year [74-88, last in the National League West]. Our lineup last year was very talented, but at times we didn't play team offense very well.
"I'm not saying it's because of selfishness. I'm just saying we didn't execute the team offense aspect of our offensive game, so I think this year it's been the extreme the other way. Guys have given themselves up. We have been really good at getting a runner to third when there's a guy at second and nobody out. When there's a guy at third and fewer than two outs, we've done a nice job of scoring that guy."
Thomas Harding is a reporter for MLB.com. Follow him on Twitter @harding_at_mlb. This story was not subject to the approval of Major League Baseball or its clubs.