Ausmus wants versatile Kelly to stay where he is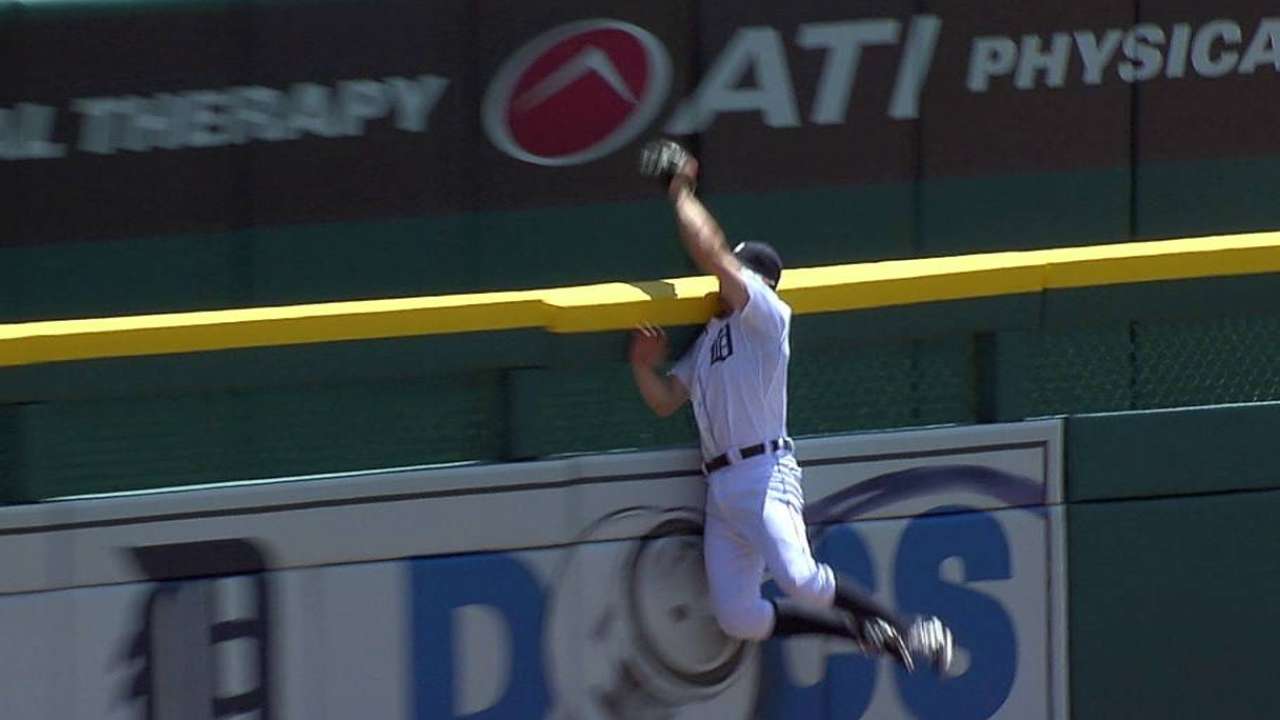 DETROIT -- If you ask Tigers manager Brad Ausmus, Don Kelly's skill set may fit in better on a National League team.
Ausmus quickly clarified: "I don't want Donnie Kelly going anywhere. I want to keep him here."
It's just that, between his ability to play nearly everywhere on the field, his lefty bat and the senior circuit's proclivity toward double switches, players like Kelly are more often found in the NL.
Kelly did have a National League stint, but it was a short one. In 2007, he played 25 games for the Pirates and batted just .148.
He was slotted into the Tigers' Sunday lineup at third base, one of the five positions he has played this season. Factor in Kelly's surprising .355 batting average entering play Sunday, albeit in just 31 at-bats, and you have something of a manager's dream.
"Other than the fact that he can play anywhere is, regardless of what time of day or what point in the game you need Don Kelly, he's always ready," Ausmus said. "It could be before batting practice or in the eighth inning, if you look for Don Kelly, he's ready. His versatility plays into that very well."
Matt Slovin is an associate reporter for MLB.com. This story was not subject to the approval of Major League Baseball or its clubs.