Tigers celebrate Mother's Day with pink bats, gear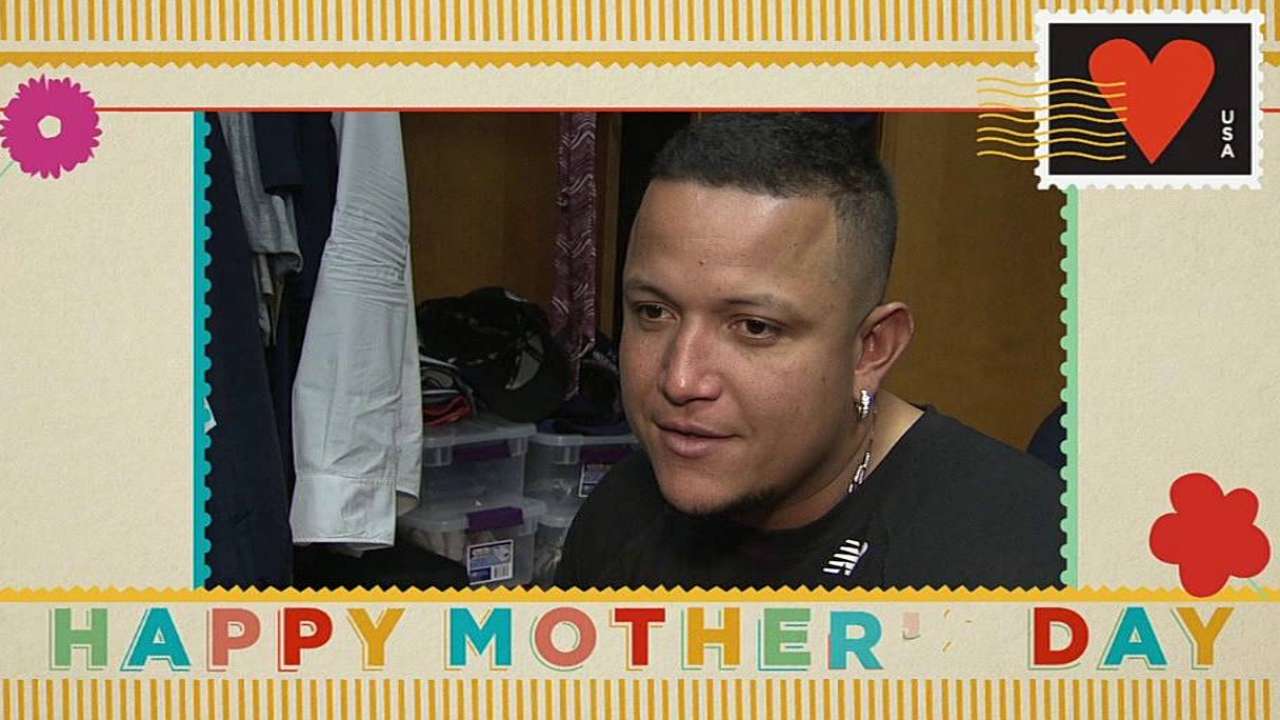 DETROIT -- Given the choice between a victory and a long ball, Tigers second baseman Ian Kinsler would've certainly preferred a win on Mother's Day against the Twins. But he knows he made at least one fan happy, despite the outcome, with his fifth-inning solo home run in the 4-3 loss -- his mom.
"I guess that's one thing you can take out of it," said Kinsler, who couldn't hide his disappointment with the homestand-ending defeat. "But it's all about wins. If you lose, nothing you do matters."
Kinsler hit the blast, which gave the Tigers a 3-0 lead, using a pink bat for breast cancer awareness and research. He was joined by many other players in his own clubhouse and across the country Sunday. Torii Hunter, Victor Martinez and Don Kelly all carried the pink lumber.
While many of the bats used Sunday will be auctioned off to raise money for the fight against breast cancer, some players, like Detroit catcher Alex Avila, saw them as a unique gift. Avila said before Sunday's game that he'd be giving his pink bats to the women in his life -- his mother, wife and mother-in-law.
Kinsler said he'd like to see his bat auctioned off.
The homer was Kinsler's third as a Tiger. He also doubled to the right-field wall in the first inning, marking his 15th multihit game of the season, which ranks third in the American League.
Not every player used the bats, though most wore pink in some capacity. Slugger Miguel Cabrera, for example, donned hot-pink wristbands at the plate.
Even the electronic Tigers sign above the Comerica Park scoreboard flashed pink to commemorate the holiday.
Detroit manager Brad Ausmus said he enjoys the game's traditions on both Mother's Day and Father's Day, which falls on June 15 this year.
"It's a nice way to honor parents and raise some money," he said.
Sunday, with his pink-bat blast, Kinsler likely found a way to do both.
Matt Slovin is an associate reporter for MLB.com. This story was not subject to the approval of Major League Baseball or its clubs.