Return home should provide boost for Phils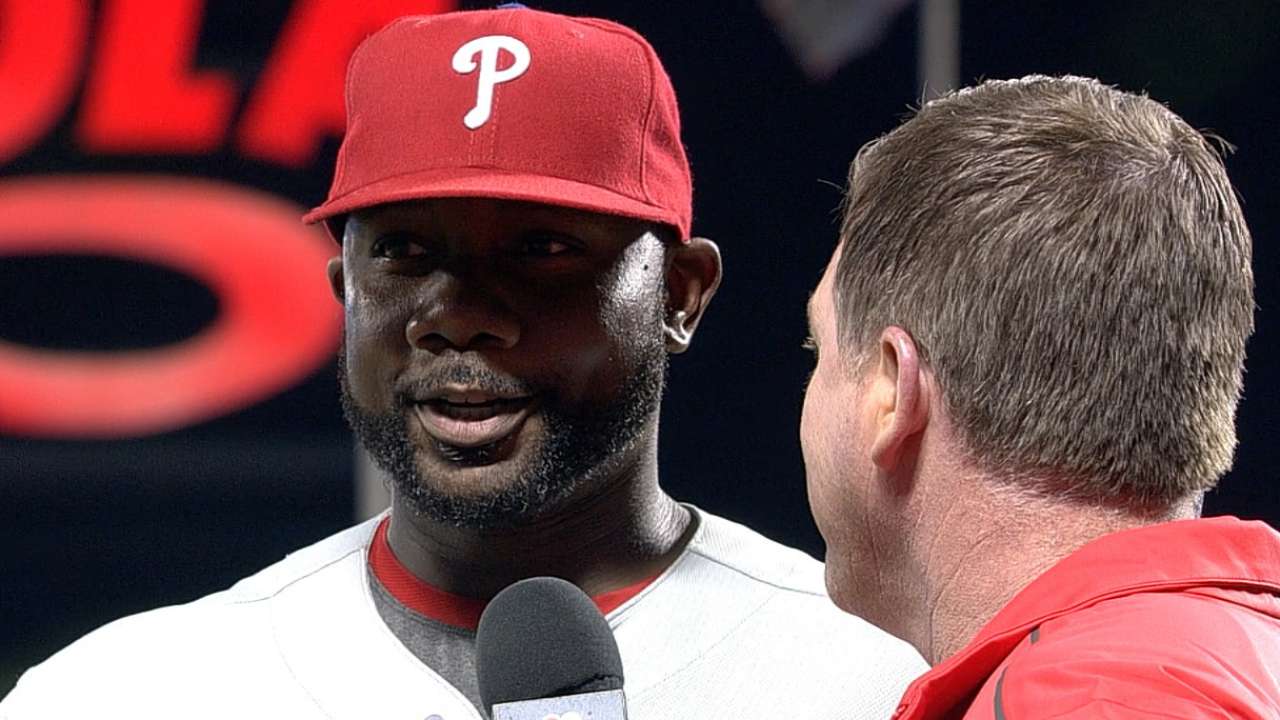 NEW YORK -- The Phillies have spent a majority of their season away from Citizens Bank Park. On Tuesday, the team will return home for a short two-game series against the Los Angeles Angels.
If the Phillies hope to climb back to the top of the National League East standings, they will have a chance to string together some wins in front of their fans. Over the next 18 games, the Phillies will play 15 of them at home -- the exact number they have played through the season's first 36 games.
Entering Sunday, the Phillies have played the third-fewest home games among the 30 Major League teams. Yet, besides being swept by the Blue Jays in four games this week, Philadelphia has won 11 games on the road.
The Phillies had won 11 of the last 15 games at Citi Field entering Sunday. In the past 14 games, they outscored the Mets, 76-52.
Nate Taylor is a contributor to MLB.com. This story was not subject to the approval of Major League Baseball or its clubs.