Bedard rounding into form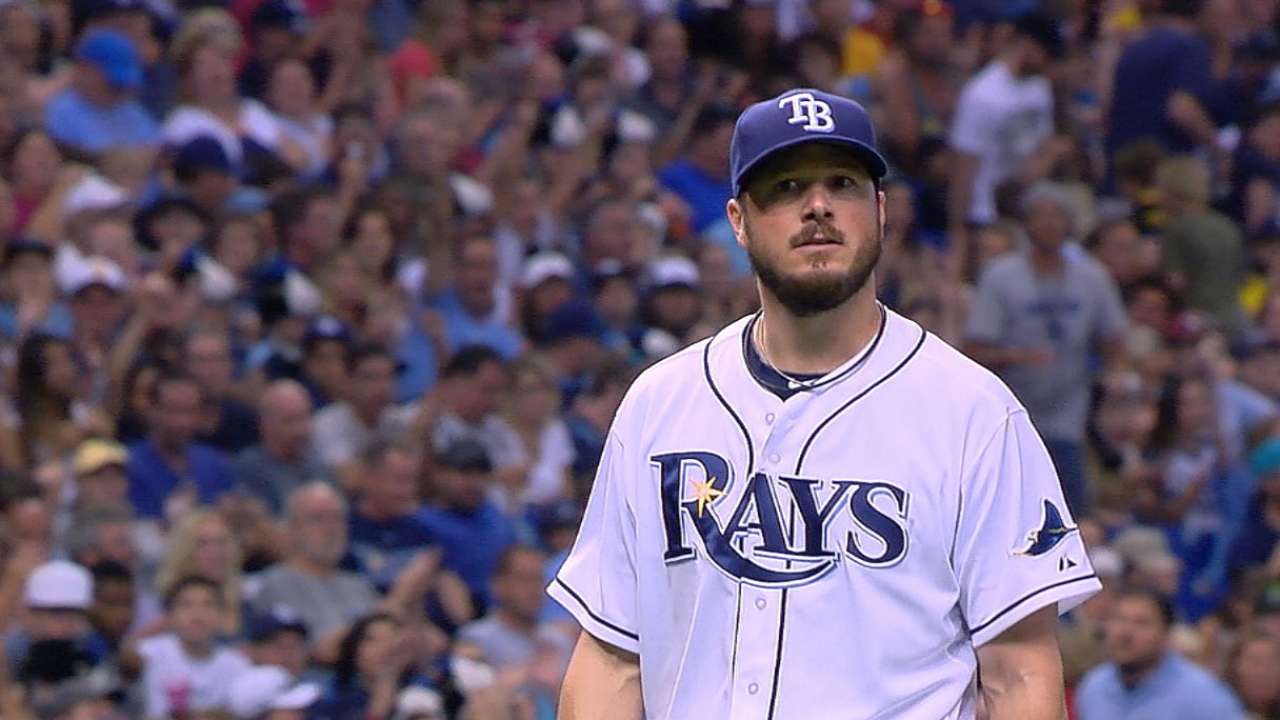 ST. PETERSBURG, Fla. -- Erik Bedard, who was released by the Rays late in Spring Training and then re-signed with Tampa Bay three days later, is now showing why the Rays signed him last February in the first place.
"I'm always a slow starter, so the first couple [starts] were rough," said the left-handed Bedard, who has now won two in a row, allowing just one hit in six scoreless innings against the Indians on Saturday night.
"He has a good feel for pitching besides having some good stuff," said manager Joe Maddon. "I think he's gotten better. He used his fastball a lot, which I like, and he pitched well with it."
Maddon said he considered sending Bedard, who had thrown 101 pitches, back out to start the seventh inning.
"I probably had 10 pitches left," Bedard said with a grin.
The 35-year-old Bedard, who signed a Minor League contract with the Rays on Feb. 17, was released on March 25 and became a free agent, exercising an "opt out" clause in his contract after not making the starting rotation. On March 28, it was announced that Bedard had changed his mind about opting out of his contract, and had agreed to report to Triple-A Durham. On April 11 he was called up by the Rays.
Jim Hawkins is a contributor to MLB.com. This story was not subject to the approval of Major League Baseball or its clubs.