Mattingly confident in Kemp's abilities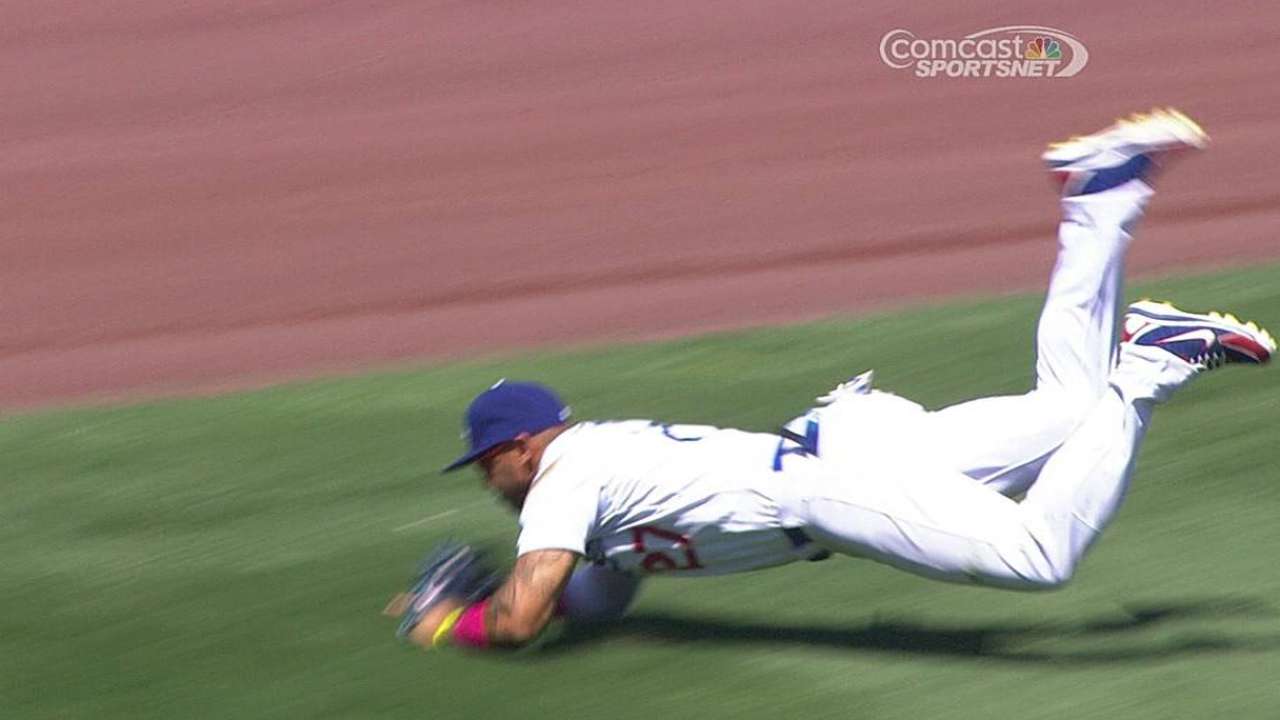 LOS ANGELES -- Manager Don Mattingly doesn't agree with the analytics that rank Matt Kemp at or near the bottom defensively among Major League center fielders.
Even so, he feels Kemp needs to "keep working on jumps and breaks."
"I've seen the ratings," said Mattingly. "I don't always agree with the ratings. We are sure he's physically OK. He was a Gold Glove winner, and we know he's capable of it. He has to work to get back to that, to work on jumps and reads that you need to have to be a quality center fielder. It's still there."
Kemp has appeared rusty both offensively and defensively after playing hurt much of the past two seasons, during which he underwent two operations on his left shoulder and one on his left ankle.
Ken Gurnick is a reporter for MLB.com. This story was not subject to the approval of Major League Baseball or its clubs.