Andrus revamps look, shaving long beard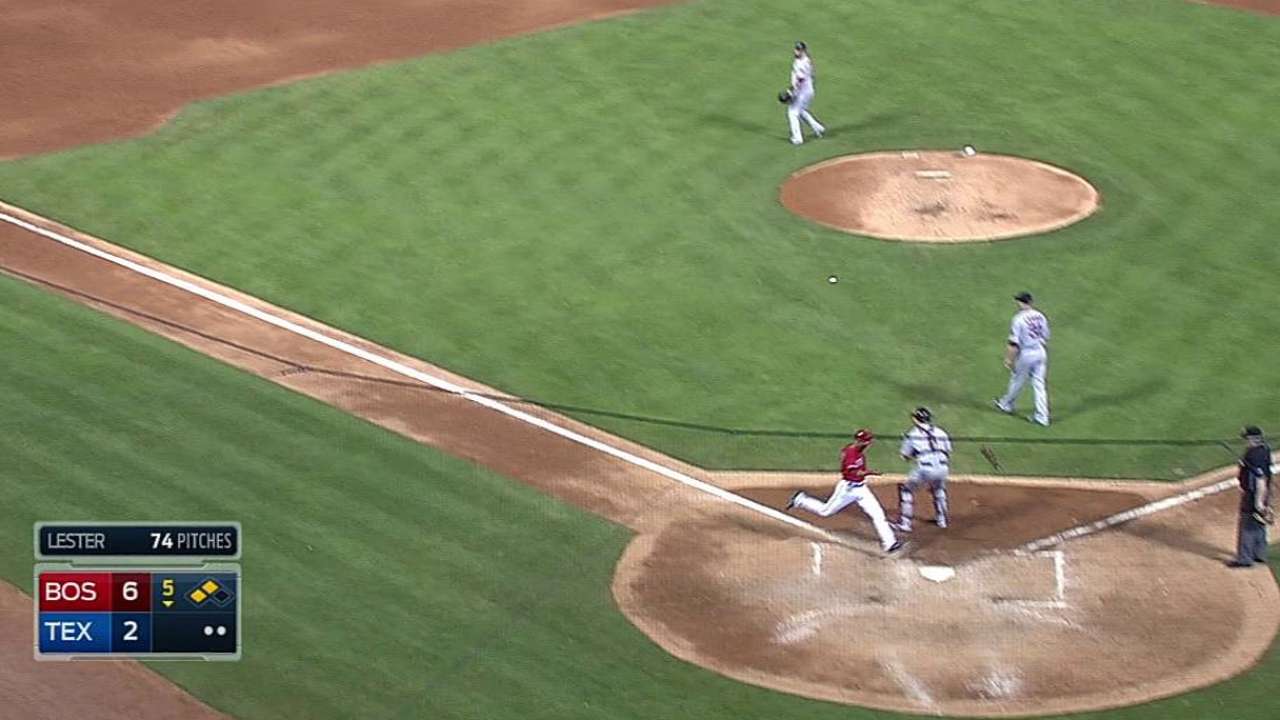 ARLINGTON -- Elvis Andrus has finally shaved his long, Abraham Lincoln-like beard, something that will thrill a contingent of Rangers fans who were looking for a change from the struggling shortstop.
Andrus said he isn't superstitious and his trimmed beard, which takes him back to his pre-2014 look, was inevitable. It's a coincidence that it comes with Andrus' underwhelming start to the season -- a .248 batting average with a .314 on-base percentage.
Andrus did have his first four-hit game of the season on Friday.
"It was something that I knew was going to happen," he said.
For his part, Andrus didn't get the big flap about his beard. Former teammate Mike Napoli, now with the Red Sox, jokingly said earlier in the season that Andrus' beard was "horrendous" and "terrible." Napoli, who has a long beard himself, told Andrus in the outfield during batting practice to lose the new look.
"It was just a beard," Andrus said.
Todd Wills is a contributor to MLB.com. This story was not subject to the approval of Major League Baseball or its clubs.