Cobb scheduled to throw simulated game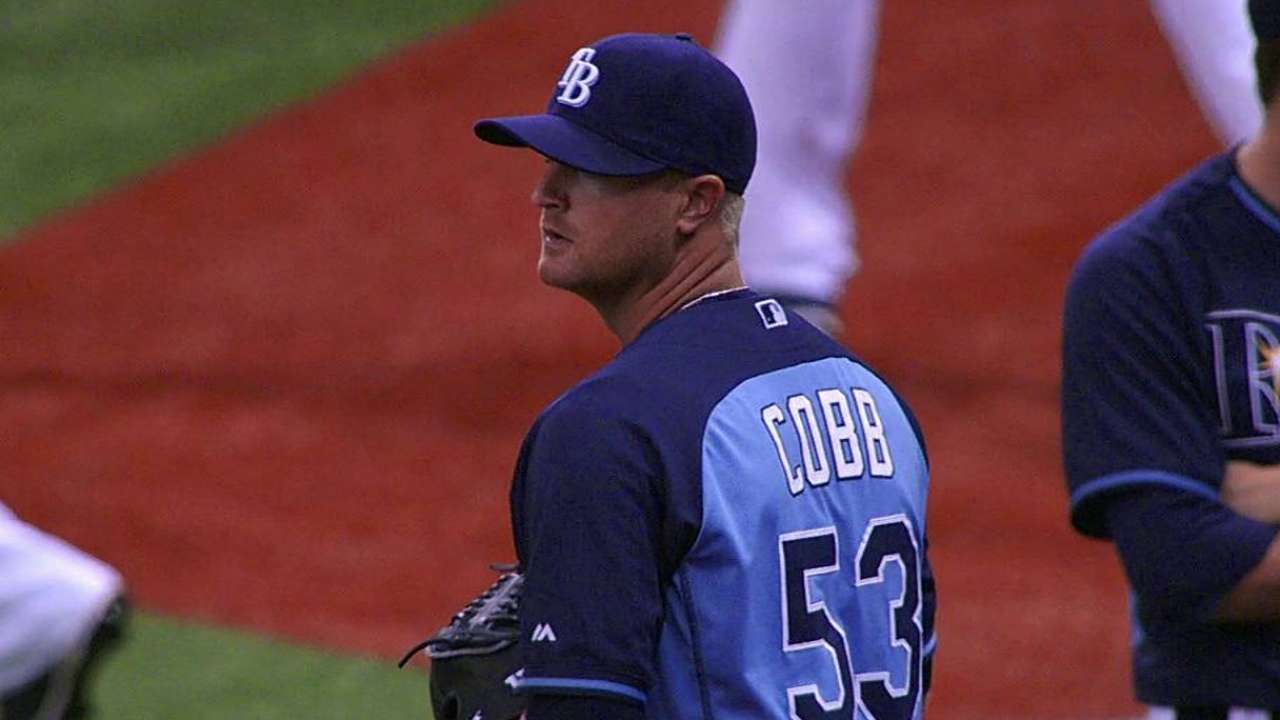 ST. PETERSBURG -- Starting pitcher Alex Cobb, who is coming off a strained left oblique, will throw a simulated game of four innings or 60 pitches in Port Charlotte, Fla., on Monday. He could be back in the Rays' rotation by the end of the month.
If all goes well on Monday, Cobb will probably begin a rehab assignment next Saturday while the Rays are on the West Coast.
"He's not far off," said manager Joe Maddon, as he kept an eye on Cobb's bullpen session before Saturday night's game. "He's kind of frisky."
"[Cobb] felt great today," added Rays trainer Ron Porterfield.
Jim Hawkins is a contributor to MLB.com. This story was not subject to the approval of Major League Baseball or its clubs.