Streaking DeJesus gets shot at leadoff spot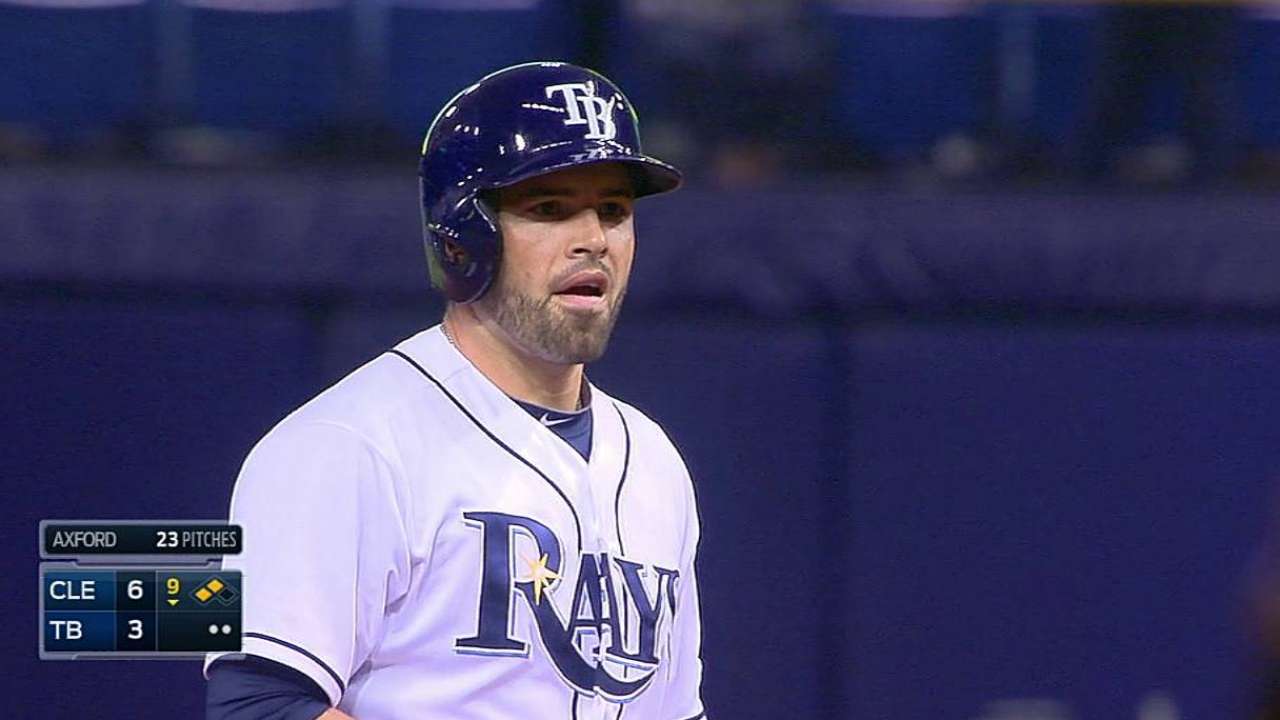 ST. PETERSBURG -- Outfielder David DeJesus, who tied his career high with four hits Friday night and was batting .415 (17-for-41) over his last 15 games entering Saturday, was in the leadoff spot in the Rays' batting order again for the second game of the series.
"The way he's swinging the bat right now, it would be kind of a waste to put him back down in the seven-hole," said manager Joe Maddon.
"It's a crazy game," said DeJesus, who struggled much of last month, lapsing into a career-long 0-for-24 slump before getting hot on April 22. "You have your ups and downs, and I never let that take over my game. I just wanted to keep working.
"Things are good. Balls are starting to fall. I'm just trying to get on base for the guys behind me."
Jim Hawkins is a contributor to MLB.com. This story was not subject to the approval of Major League Baseball or its clubs.