Switch to NL has studious Morneau cramming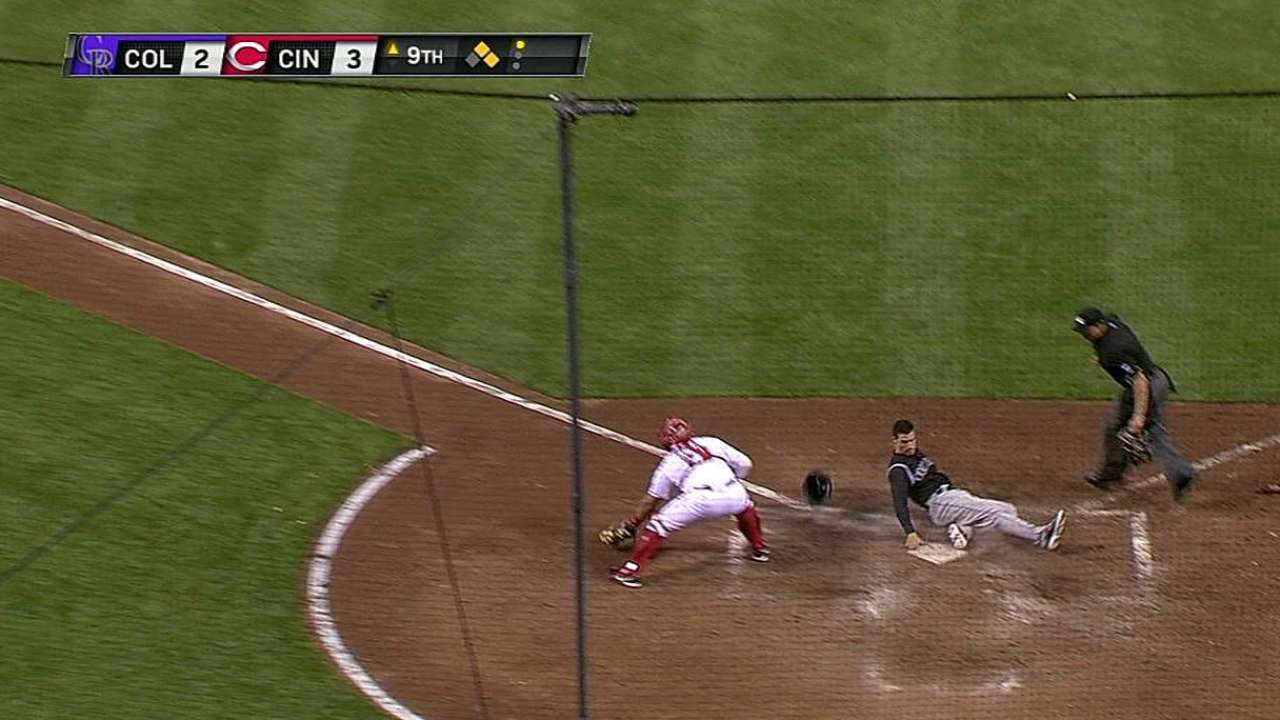 CINCINNATI -- Rockies first baseman Justin Morneau is similar to the student who didn't feel he had to study until graduate school. Now he's a smart guy who can retain even more information.
Morneau, who turns 33 Thursday, entered Saturday night's game against the Reds batting .338 with seven home runs and 27 RBIs. The success has come despite not having a long track record against many of the pitchers and catchers in the National League, as Morneau played in the American League with the Twins from 2003 until the end of last August, when he was dealt to the Pirates.
The strong start could be attributed to a change in study habits.
"I really started doing a lot more video in 2010," Morneau said. "Before that I felt I could use my first at-bat to gain information and try to plan the rest of the day with a plan.
"I wouldn't say I was giving up my first at-bat, because I was getting information, but sometimes in the first inning you can win a ballgame. You can drive in a couple runs early and give yourself a lead."
The information helps Morneau predict pitches he will see in specific counts.
"Pitchers and catchers, they all seem to have some types of tendencies and some types of patterns they can fall into," Morneau said. "If you can get into a count where there is a high percentage of seeing a certain pitch, then you can look for that pitch. You pay attention to that kind of stuff."
Morneau is able to use the information without becoming robotic in the batter's box.
"Obviously you can get so far into study that it affects your aggressiveness sometimes," he said. "You have too many thoughts in your mind. That's the last thing you want as a hitter. But to be able to formulate a plan before you've seen a guy, it's important for me to do that.
"You want to be aggressive throughout the count, but if you get into one of those counts where there's a tendency, that's the kind of thing I want to pay attention to."
Morneau's approach can serve as a blueprint for younger hitters, many of whom are also learning pitchers. The example set by Morneau is one reason the Rockies pursued and signed him for two years and $12.5 million.
"Ultimately, we're talking about his professionalism and how well he prepares," Rockies manager Walt Weiss said. "It's been amazing for us. He's got a knack for getting the big RBI. He's been everything we could have hoped for, and then some."
Thomas Harding is a reporter for MLB.com. Follow him on Twitter @harding_at_mlb. This story was not subject to the approval of Major League Baseball or its clubs.