Arroyo shares advice with rookie Anderson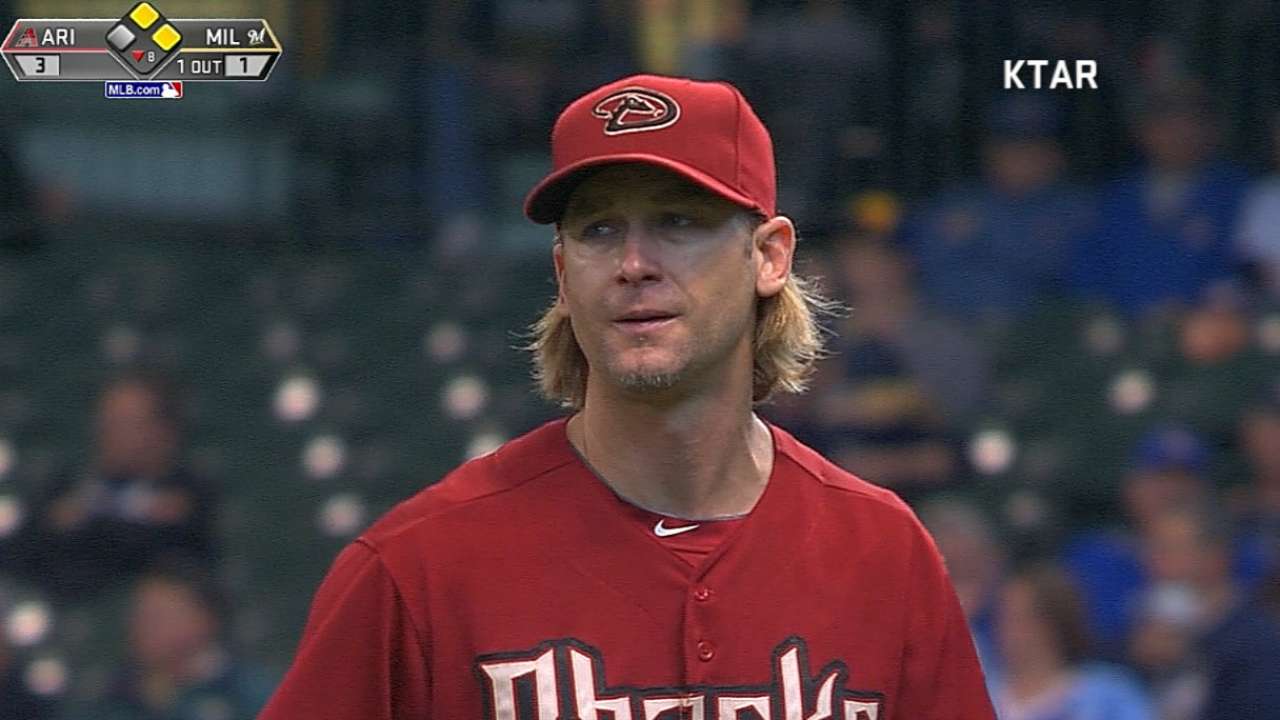 CHICAGO -- While watching Friday night's game, D-backs right-hander Chase Anderson sat with veteran Bronson Arroyo and tried to glean any tidbit he could that would help him on Sunday when he makes his big league debut.
"It will only be words of wisdom if he gets some guys out on Sunday," Arroyo joked. "If not, it's just a bunch of jibber jabber."
Arroyo's debut came 14 years ago, but since then he has talked to numerous pitchers who are getting ready to take the mound for the first time in the Majors.
"I tried to talk to him a little bit about what he might feel out there that could be different than he's been feeling in the Minor Leagues just due to atmosphere and people watching," Arroyo said. "It's just fun. I don't think I have anything special underneath my skin as far as to offer to other people, but I just feel like a lot of times I just view things from a different standpoint.
"I always try to talk about something that's going to be outside of that box just to give somebody a different perspective because sometimes that's the one little linchpin that can get a guy to understand what it means to come up to this level and not be behind in the count the whole game or whatever it is. Finding some way to kind of simplify the way that you look at this game in order to have some sort of success."
Arroyo's biggest point of emphasis was the communication that Anderson needs to have with catcher Miguel Montero before the game begins.
"I wanted him to make sure that he explains to Miggy how he goes about getting people out, because no one knows that but you unless they've caught you a lot," Anderson said. "If there's a 2-1 count and you're going to rely on Miggy to put the right finger down he needs to know that your most comfortable pitch throwing for a streak is the curveball or the changeup, or whatever."
Steve Gilbert is a reporter for MLB.com. Read his blog, Inside the D-backs, and follow him on Twitter @SteveGilbertMLB. This story was not subject to the approval of Major League Baseball or its clubs.