Feeling better, Duda returns to Mets' lineup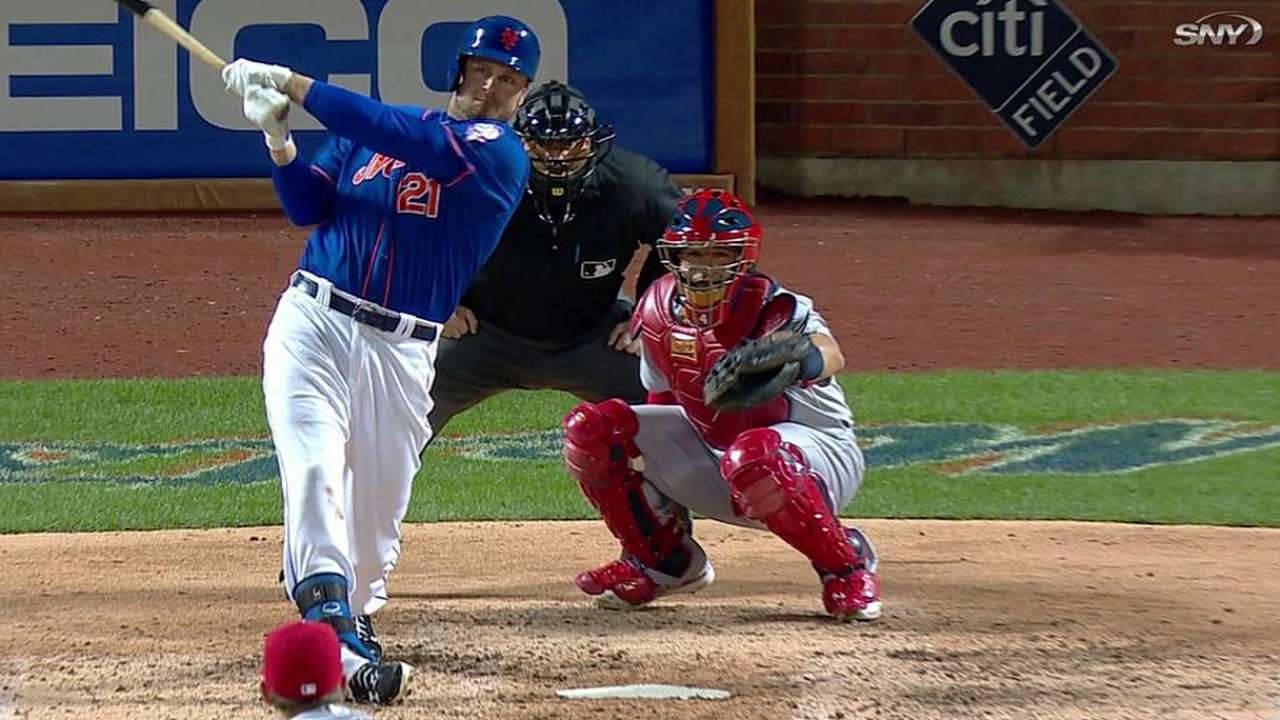 NEW YORK -- Lucas Duda is feeling better and back in the lineup.
Duda, New York's first baseman, was held out of Friday night's game due to a case of food poisoning, and manager Terry Collins didn't expect to have him back for Saturday. The veteran made a full recovery, though, and after running through pregame drills, he talked his way into the lineup.
"I feel a lot better and I'll play today," said Duda. "I just told him, 'Hey, I feel good. I want to play.'"
Duda, batting .266 with four home runs entering Saturday, said he thought he contracted the sickness from eating an undercooked hamburger. Duda's illness came right when he was heating up at the plate, as the 28-year-old was hitting .316 with a .435 on-base percentage during May entering Saturday.
Duda, in his first season as the team's full-time starting first baseman, has played in 31 of the Mets' first 34 games, and 12 of his 15 RBIs have come in a victory. Duda was batting .282 with seven extra-base hits against right-handed pitchers, but he was bating just .188 against left-handers.
Spencer Fordin is a reporter for MLB.com. This story was not subject to the approval of Major League Baseball or its clubs.