Pena gets breather as Pastornicky starts at second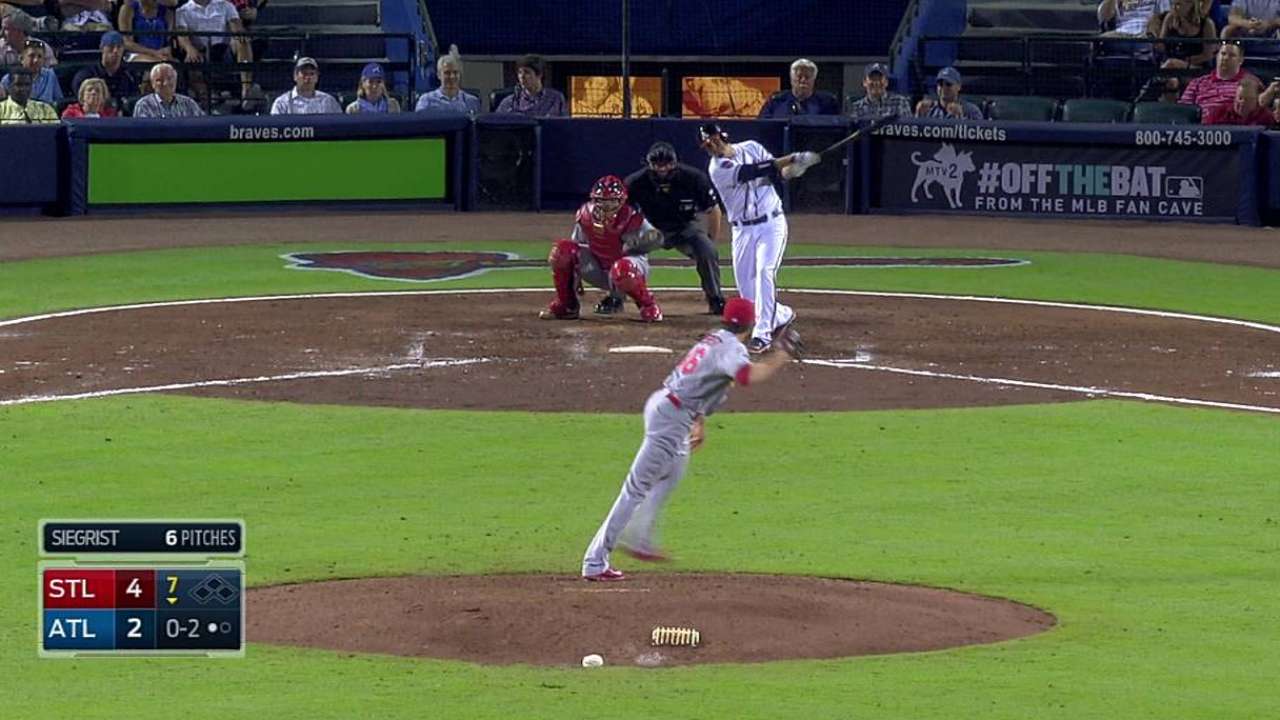 ATLANTA -- The Braves recognize Ramiro Pena as a player who can capably fill the second-base void now that it appears Dan Uggla's days as a starter are complete. But they also view Pena as a great bench asset who needs to be protected as he is less than a year removed from right shoulder surgery.
Thus, Tyler Pastornicky drew the assignment as the starting second baseman when the Braves faced Jeff Samardzija and the Cubs on Saturday night. This was Pastornicky's third start of the season and first since he was part of the substitute-filled lineup Atlanta constructed to face Jose Fernandez on April 29.
"I'm just looking for him to put the ball in play," Braves manager Fredi Gonzalez said. "I want to give him some opportunities to play a little bit. We all know what Ramiro can do. He's a great super utility guy. You pick your spots for when you should use him."
Pena, a switch-hitter, had started five of the previous seven games played during this homestand. While he is expected to get a majority of the starts at second when the opposing team starts a right-handed pitcher, the Braves will attempt to prevent subjecting his surgically repaired shoulder to too much wear and tear.
Thus there is a chance that Pastornicky's opportunities to start at second base could extend beyond those games when the Braves are facing a left-handed starter.
Mark Bowman is a reporter for MLB.com. This story was not subject to the approval of Major League Baseball or its clubs.