Mattingly calls for cooler heads to prevail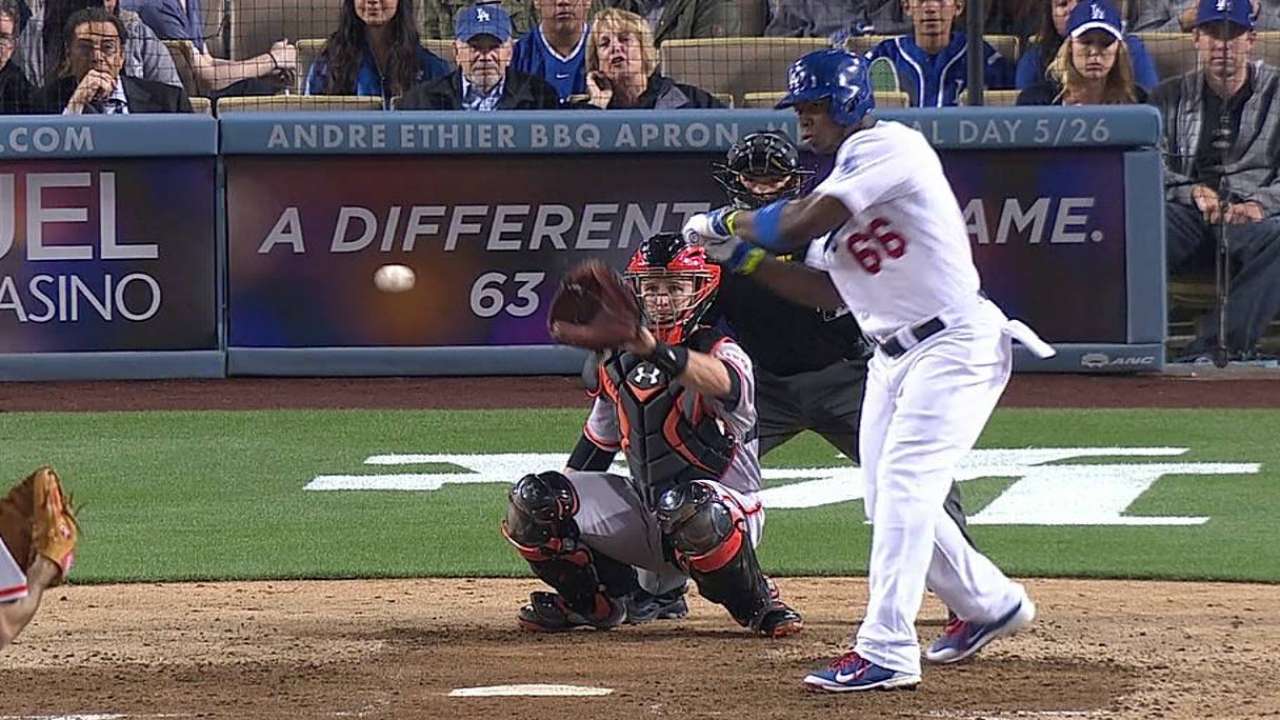 LOS ANGELES -- It had no impact on the outcome of the Dodgers' 3-1 loss, but the Friday night dustup between Giants pitcher Madison Bumgarner and Dodgers outfielder Yasiel Puig was still on the minds of the media and manager Don Mattingly on Saturday.
Mattingly was still troubled by the "double standard" he sees in the game after Bumgarner yelled at Puig for showing up the pitcher with his customary theatrics after homering to center field.
Mattingly cited the recent incident between Milwaukee and Pittsburgh that was triggered by the Brewers' version of Puig, Carlos Gomez.
"Guys play with emotion, and that can get on your nerves," said Mattingly. "Gomez plays with a lot of fire, and it rubs people the wrong way. Every team has guys that bug you. It's just the way it is. Puig is a guy on our team, he draws as much attention as anybody. But it's a little silly. You can still be respectful of your opponent and carry yourself with class.
"I do think we have to loosen up a bit or there will be more and more times that guys take offense. I'm not talking about the Giants. It's all around baseball."
Ken Gurnick is a reporter for MLB.com. This story was not subject to the approval of Major League Baseball or its clubs.