Plouffe, Kubel get day off from starting duties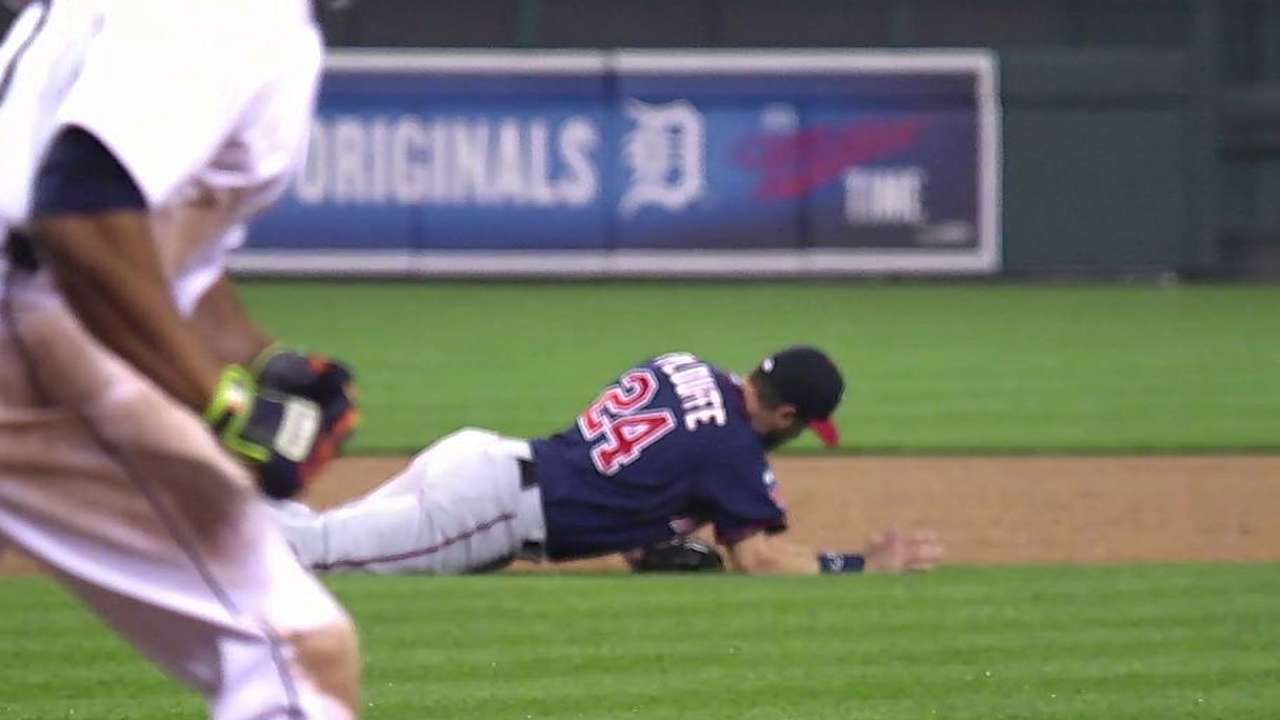 DETROIT -- The Twins shuffled their lineup against the Tigers on Saturday, as manager Ron Gardenhire opted to give third baseman Trevor Plouffe and left fielder Jason Kubel a day of rest from the starting lineup.
Plouffe had started in 33 of the club's 34 games and was replaced at third base by Eduardo Escobar, while Kubel had started in 28 games and was replaced by Eduardo Nunez in left field.
"We kind of mixed our lineup around, because we had some guys who were playing every day, so we wanted to give them a little bit of a break here," Gardenhire said. "So we've got some fresh horses in there, as they say. We've got Escobar at third base to give Plouffe a break, and Kubel has been fighting it recently, so we have Nunez in left field, where he's played here before. So we have some of our faster guys in there."
After hitting.304/.409/.478 in 24 games in March/April, Plouffe was hitting just .119/.159/.190 in 10 games in May. But Gardenhire said he's not worried about Plouffe, as he's been robbed of a few hits on line drives, including twice in Friday's 2-1 win over the Tigers.
Gardenhire was more concerned about Kubel, who hit .288/.360/.425 in April but was hitting .222/.300/.222 in May entering Saturday's action. Kubel was originally signed by the Twins to serve as the designated hitter this year, but he has yet to start a game at DH because of all the injuries to outfielders such as Josh Willingham and Oswaldo Arcia.
"When we brought him in here, he was going to be the DH, and we'd spot-play him in left and right and keep his legs strong, but he's been playing every stinking day, and you can see his swing isn't there right now," Gardenhire said. "So we wanted to give him a break. He's a good player when you use him right. He can really help you, like he did for us early."
Rhett Bollinger is a reporter for MLB.com. Read his blog, Bollinger Beat, and follow him on Twitter @RhettBollinger. This story was not subject to the approval of Major League Baseball or its clubs.