Racking up RBIs, Suzuki impressing with his bat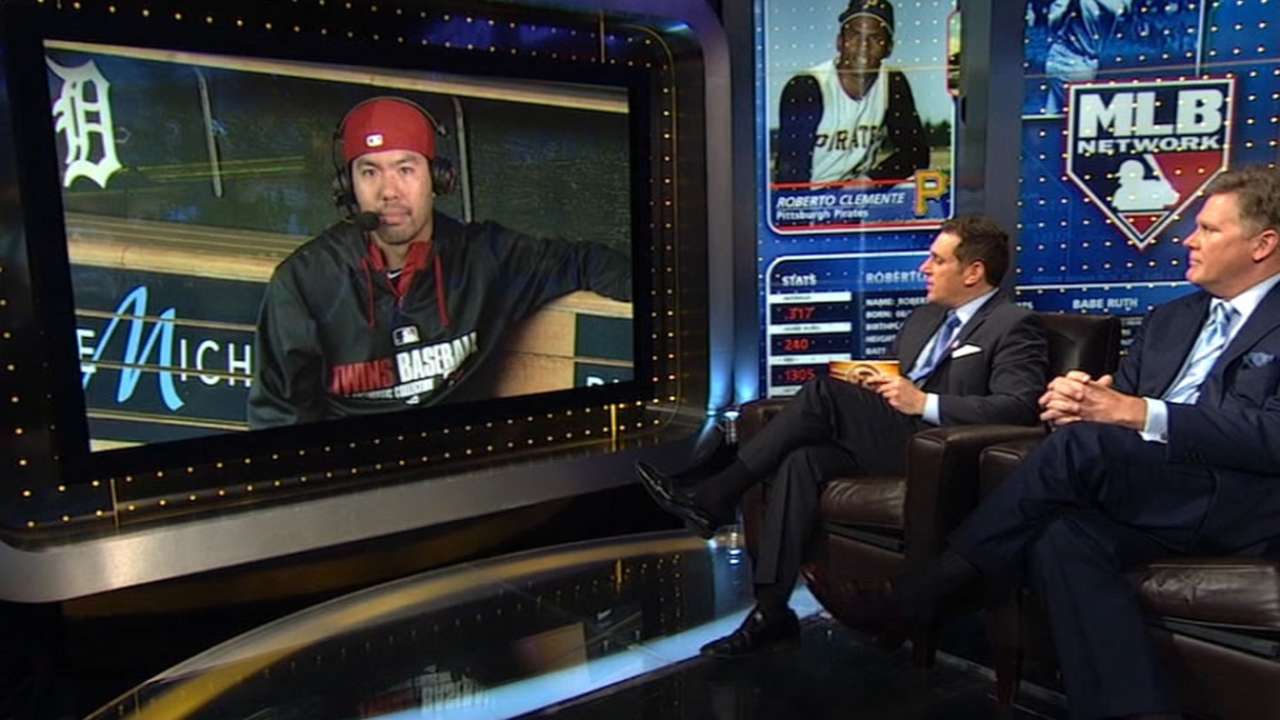 DETROIT -- The Twins knew what they were getting in Kurt Suzuki with his defense and game-calling skills behind the plate, but he's been a pleasant surprise offensively this season.
Suzuki, who joined the Twins on a one-year deal worth $2.75 million, picked up two more RBIs in Friday's 2-1 win over the Tigers and entered Saturday's game leading all Major League catchers with 21 RBIs. His .302 batting average also ranked second among backstops.
Suzuki has delivered in key situations, as he's hitting .393 (11-for-28) with runners in scoring position, and .412 (7-for-17) with runners in scoring position and two outs. But Suzuki said he doesn't change his approach in those situations, and he deferred credit on his RBIs to his teammates.
"I try to have good at-bats every time," Suzuki said. "It's just a matter of teammates getting on base before me. That's what it comes down to. You just try to have the same at-bats every time, but it's just a matter of the guys having good at-bats and getting on base."
Twins manager Ron Gardenhire has been impressed with Suzuki so far this season, and added that Suzuki comes into his office asking to catch just about every game. He was back behind the plate on Saturday afternoon, despite catching on Friday night, and has caught 26 of the club's first 34 games this year. But Gardenhire cautioned he'll have to ease Suzuki's load as the season goes along.
"Suzuki wants to catch every inning of every game," Gardenhire said. "Night game, day game. He's the first person who comes walking in. It's all good and fine this time of year, but what it's going to be like at the All-Star break and after that? So we have to be careful."
Rhett Bollinger is a reporter for MLB.com. Read his blog, Bollinger Beat, and follow him on Twitter @RhettBollinger. This story was not subject to the approval of Major League Baseball or its clubs.