Stroman quieting critics with play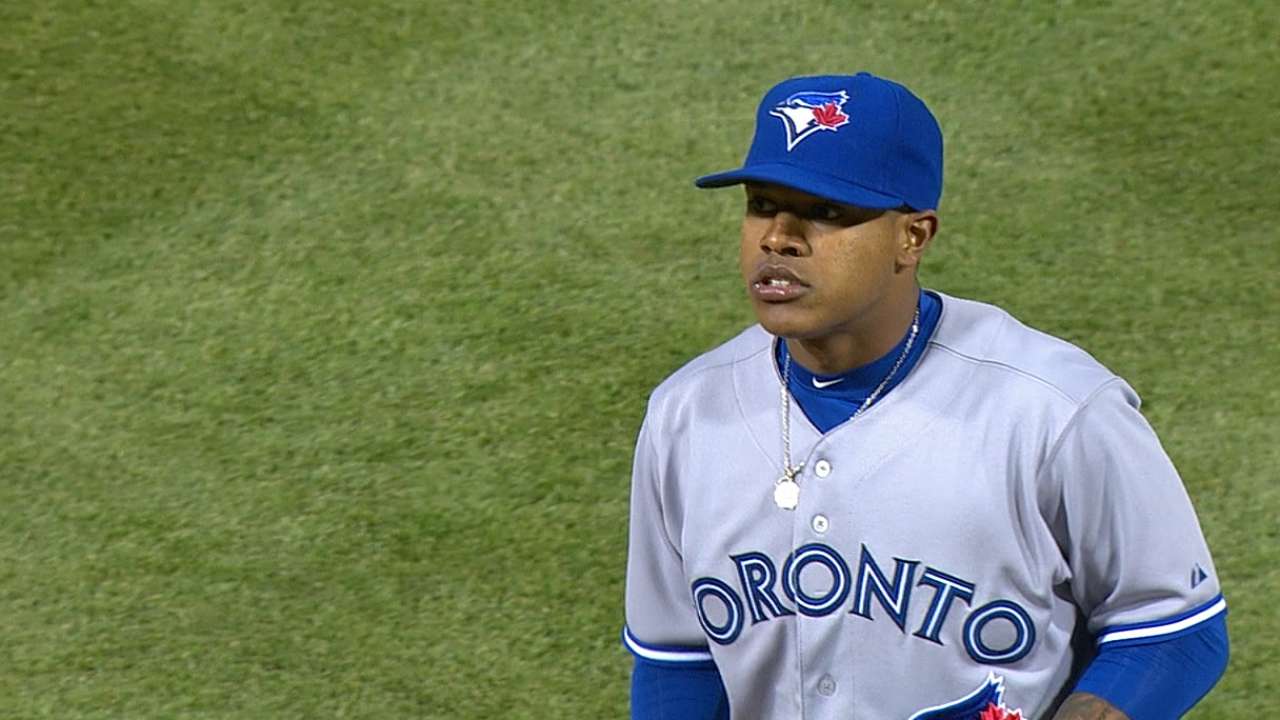 TORONTO -- He may be small in stature, but there's no shortage of heart in Marcus Stroman. And that's what Blue Jays manager John Gibbons likes about his young pitcher.
"He's good, and confident," said Gibbons prior to Saturday's game against the Angels. "Very productive for us."
At 5-foot-9, the knock on Stroman for most of his baseball life has been that he's too short to succeed.
But that type of analysis has only fueled the fire that burns inside of the 23-year-old, who was called up to the Blue Jays from Triple-A Buffalo on May 3 after Brandon Morrow was placed on the 60-day disabled list.
"It's something that I've faced my whole life, and I kind of enjoy it now," said Stroman, who's made three relief appearances for the Blue Jays this season, going 1-0 in 3 1/3 innings. "I enjoy being small, because you're always doing things you're not supposed to do."
When he didn't make the Blue Jays' roster out of Spring Training, Stroman headed for the club's Triple-A affiliate, the Bisons. He burned through the competition in the early goings of this season, posting a 2-2 record with a 1.69 ERA in 26 2/3 innings pitched. It appeared inevitable that the Medford, N.Y., native would eventually join the big club.
But Stroman's time in Buffalo was valuable. It allowed him time to work on his changeup, the last pitch in his five-pitch repertoire. He's been throwing it steadily since 2012, and he now uses it to great effect as a counterpoint to his mid-90s fastball.
"It's a pitch that I feel really complements my arsenal and helps me a tonne," he said. "It's huge. I think a good, quality change can probably be one of the best, if not the best pitch in baseball … as far as messing up [a hitter's] timing."
Jamie Ross is an associate reporter for MLB.com. This story was not subject to the approval of Major League Baseball or its clubs.